Transportation Deal Reached: Region Split on Higher Taxes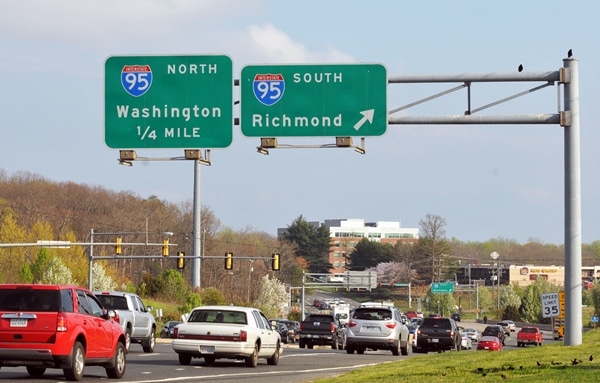 For the first time in 27 years there is comprehensive transportation reform in Virginia.
The state's Senate approved a new measure during the General Assembly's final day of regular session on Saturday that raises taxes and would ultimately raise $880 million in new transportation revenues.
Here's how the new transportation funding plan breaks down in a partial report from Capital News Service:
Just hours before the session's end, the Senate voted 25-15 for House Bill 2313, which will raise about $880 million a year more for roads and mass transit by increasing sales taxes while lowering the fuels tax.

The debate over how to increase revenue continued right up to the vote.

"This isn't any bill. This is the only bill," said Senate Majority Leader Thomas Norment, R-Williamsburg. He said it's the only way to provide the revenue Virginia's transportation system needs – and to ease traffic congestion in Northern Virginia and Tidewater.
Others disagreed.
"To me, the final bill represents bad economics and bad transportation policy," said Sen. Adam Ebbin, D-Alexandria. He said the state should raise its gasoline tax to address the problems.

HB 2313, which was negotiated by a conference committee and approved 60-40 by the House on Friday, would:

• Eliminate the 17.5-cents-per-gallon gasoline tax that consumers pay at the pump. Instead, the state would impose a 3.5 percent tax on gasoline at the wholesale level. The wholesale tax on diesel fuel would be 6 percent.

• Increase Virginia's sales tax from 5 percent to 5.3 percent.

• Raise the motor vehicle sales tax from 3 percent to 4.3 percent.

• Charge a $100 annual license tax for electric and alternative fuel vehicles.

• Allow a 0.7 percent sales tax increase in Hampton Roads and Northern Virginia to fund transportation projects there.

HB 2313 also would boost the proportion of the state's general fund revenue dedicated to transportation from 0.5 percent to 0.675 percent. And it would prohibit tolls on Interstate 95 south of Fredericksburg without approval from the General Assembly.
Sales taxes in Northern Virginia and Hampton Roads could be raised as high as 6% to fund transportation projects in those areas under the new law. The last time the 17.5 cents per gallon motor fuels tax – what has historically funded road construction and maintenance – had not been touched since 1986.
The Prince William Chamber of Commerce lauded the passage of the bill and issued the following statement:
With Senate passage of the transportation conference report, Virginia has its first comprehensive, long-term transportation funding solution in nearly three decades. The historic measure passed the Senate in a 25-15 vote.

Of the legislators representing the Prince William area, Senators Colgan, Puller and Barker voted in favor. Senators Black and Stuart voted against.

"Securing sustainable, comprehensive transportation funding for Virginia has long been a top priority of the Prince William Chamber. Today's vote represents a new day for the Commonwealth," said Prince William Chamber of Commerce President & CEO Rob Clapper. "We will now have real funding for significant road construction and maintenance of existing infrastructure, improving economic competitiveness and the quality of life in Virginia."

When fully implemented, the funding package would generate an estimated $880 million in 2018, of which $200 million comes from existing General Funds. The five-year transportation total is estimated at $3.5 billion. The regional component for Northern Virginia is estimated to generate an additional $350 million per year for regional projects.
Stafford County Board of Supervisors Chairman and Lt. Governor candidate Susan Stimpson isn't as enthusiastic, and over the weekend blasted Gov. Robert F. McDonnell and House Speaker William J. Howell, R-Stafford, over the passage of the bill:
Republicans are supposed to be about cutting taxes, cutting spending and reducing the size of government—like our current leadership in Richmond promised us they would do when we were working hard to elect them.

Instead they abandoned our party's principles by raising taxes and paving the way for Obamacare.

Do we or do we not believe that a restrained and limited government is what allows the most freedom and prosperity?

Speaker Bill Howell and Governor McDonnell are friends. But they could not be more wrong. And they could not have failed us at a more critical time.
Stimpson's reference to Obamacare comes after Senate Democrats went to the wall with McDonnell and agreed to support the transportation reform package in exchange for his support of an expansion of Medicare in Virginia for the working poor.
Virginia Commonwealth University's Capital News Service contributed to this report.
Post Your Email Notices, Press Releases, Event Fliers, and Photos
The FREE email packed with local news
The FREE email packed with local news
The FREE email packed with local news
Sign Up