'Grow Your Health' Festival to Focus on Nutrition, Local Food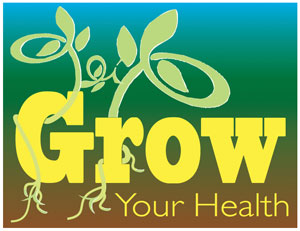 FAIRFAX, Va. — The Grow Your Health Wellness Festival, a project of the Northern Virginia Whole Foods Nutrition Meetup Group, will be held on March 10, 2013 from noon – 5 p.m. at Woodson High School in Fairfax.
The festival includes a screening of the food documentary, In Organic We Trust, a "pop-up"café selling local farm fresh meals from Fields of Athenry Farm's Chef Wes Rosati (former Executive Chef at Lansdowne Resort), and classes and exhibits on gardening, school lunches, local food and wellness. Prominently featured in the film is the school garden at Watkins Elementary School in Washington DC.
Dr. Carmel Dekel Wiseman, DC, DICCP in Northern Virginia and Tel Aviv, originally had the vision for the Grow Your Health Wellness Festival after seeing the film at the Environmental Working Group conference last year. "I was originally concerned about the quality of the food my family eats and the direct impact that food has on my patients' health. Then a vision formed of communities coming together to watch the film and developing local solutions such as learning to start your own garden, tending community and school gardens, and sourcing local food. The sky is the limit for what we can do to support our local economies, improve our health and create healthy thriving communities by coming together to improve the quality of our food."
To empower festival attendees to improve the quality of the food they eat, start gardens and build community, classes and wellness exhibits after the film screening will support them to take action. Local gardening schools, Prior Unity Garden and Love & Carrots will offer classes.
· Gardening class topics include Starting Your First Garden, Managing Bugs and Pests without Chemicals, Feeding the Soil, Herb & Container Gardening, Gardening with Kids, and Advanced Gardening Methods (Biodynamic Permaculture and Foodscaping)
· A panel of local experts will discuss the solutions presented in the film: organizing school gardens, urban farming, better school lunches, and how to buy local.
· Local wellness exhibits include Bob's Bakery, Prior Unity gardening services, Smart Markets, United Wellness Center, Vital Healthy Life, and Sunrise Nutritional Therapy.
Tickets are available online, at the door. More details can be found at grow-your-health.info. The advance sale ticket price of $10 adult, $5 children under 18 (babies free), includes the movie and either a gardening class or panel discussion. Lunch is purchased separately. Tickets at the door will be $15. Proceeds from this event over and above expenses will be donated to support the nutrition education efforts of the Weston A. Price Foundation. Direct media inquiries to Kimberly Hartke at 703-860-2711.
-Submitted 
Post Your Email Notices, Press Releases, Event Fliers, and Photos
The FREE email packed with local news
The FREE email packed with local news
The FREE email packed with local news
Sign Up