Futrell Sees Future in Virginia House of Delegates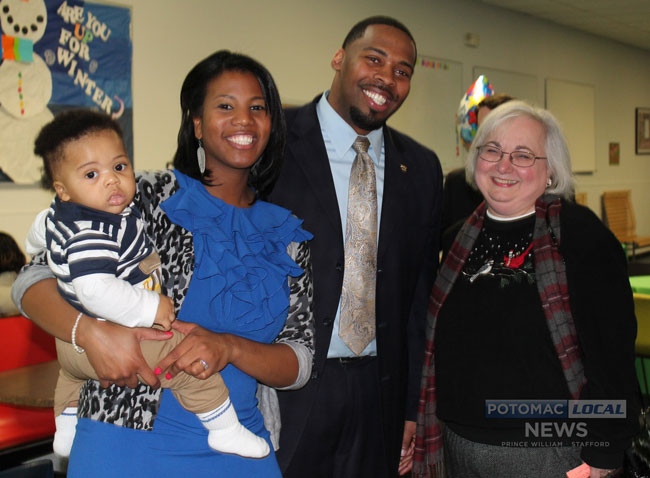 DUMFRIES, Va. — Michael Futrell laid it out on the table: residents in Prince William and Stafford counties are concerned about traffic, schools, and their quality of life.
The Democrat held a campaign kick-off at the General Heiser Branch of the Boys and Girls Club in Dumfries Sunday night. He is running to unseat Mark Dudenhefer, R-Stafford, Woodbridge in the Virginia General Assembly's 2nd District.
The district was shifted from southwest Virginia to the Potomac Communities in 2011 and includes portions of Woodbridge and North Stafford.
Since the 2nd District came to Northern Virginia, the Interstate 95 Express Lanes Project was approved and residents now look for to the extension of High Occupancy Vehicle lanes south from Dumfries to Va. 610. While they help, Futrell said roads are not enough.
"The roads they're building are great because they help put people to work, but what we really need is Metro down here. That's a transportation option that I'm hearing many would support," said Futrell.
In 2011, Dudenhefer, the former Chairman of the Stafford County Board of Supervisors, won handily over his Democratic challenger by 12 percentage points. It was voters in Stafford County that put Dudenhefer in office as he won 68 percent of the vote in that county in his district.
But Dudenhefer didn't didn't do well in Prince William County, winning only the Belmont and Potomac View precincts. Futrell admits there is a gap between voters in his district, but the issues are all the same.
"We've seen a lot of band aid fixes when it comes to our schools. What I want to see is a lower teacher to student ratio, and more solutions to new problems that our children face – like cyber bullying – which is something that I never had to face when I was a kid," said Futrell.
The 31-year-old newlywed candidate is married to his wife, Bernadine, and both share an 8-month-old son, Michael II. The family lives in Woodbridge.
Futrell was a teacher who was later hired by a pharmaceutical company to work in Northern Virginia. Active in community organizations, Futrell founded a youth organization, Make the Future, which helps children tackle obesity problems, provides mentoring, and prepares them for college.
Voters will go to the polls on Nov. 5, 2013.
Post Your Email Notices, Press Releases, Event Fliers, and Photos
The FREE email packed with local news
The FREE email packed with local news
The FREE email packed with local news
Sign Up