Keen Chosen for Woodbridge School Board Seat, Otaigbe Selected Vice Chair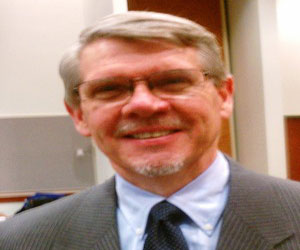 By KRISTINA SCHNACK KOTLUS
Schools and Education Reporter
PRINCE WILLIAM COUNTY, Va. — Woodbridge residents were appointed a new school board representative last night in the form of Steven Keen, but their representation might be sparse.
While long-time school board member Betty Covington, who served with Keen on the original county school board, said that Keen was "just wonderful", Woodbridge District residents who would like to see any changes during Keen's tenure may have another thing coming.
Keen promised the board members who appointed him that he would listen respectfully and vote on agenda items presented by elected board members, but that as an appointed member, he would take a back seat to elected officials and "not introduce any new items" on behalf of those he was selected to represent.
Keen's brief resume and statement of interest to the board include completion of two years of college, work for the Virginia Alcoholic Beverage Control, and service as a three-time president of the Woodbridge Kiwanis Club, in addition to his promise to stay out of the way of the current board members.
Occoquan District's Lillie Jessie provided the only dissenting vote, quite a shake-up for a board that typically votes unanimously.
According to Prince William County Schools, Keen has served on the School Board before:
Keen previously served as the elected Woodbridge Member of the School Board, from 1995-99.

Keen was selected from among six applicants for the post vacated with the November resignation of former Board Member Denita Rameriz. The soon-to-be-sworn-in Board designee will serve on an interim basis until Woodbridge District voters elect a replacement to complete the term that ends December 31, 2015.

Board Chairman-at-Large Milton C. Johns praised all six applicants as, "excellent and highly qualified." He noted the difficulty of selecting just one from a group he described as, "motivated by service to the community and to children."

"Children will be the top priority." says Keen. As a non-elected Board Member, he says he will focus on, "providing continuity of leadership for the Woodbridge District."

A department manager for Office Depot, Keen has more than 35years of experience in the retail and training fields. He is also a three-term president of the Woodbridge Kiwanis Club. Keen has resided in the county for 35 years, and has three daughters who attended Prince William County Schools.
In other School Board news, the governing body last night elected a new Vice-Chairman who will replace Neabsco District School Board member Lisa Bell:
The Board's annual organizational meeting also resulted in the election of Longtime Coles District Board Member, Dr. Michael Otaigbe of the Coles District, to serve as Vice Chairman for 2013. Dr. Otaigbe replaces 2012 Vice Chair, Lisa Bell, who will continue her service on the School Board, representing the Neabsco District.
Post Your Email Notices, Press Releases, Event Fliers, and Photos
Subscribe to the weekday Breakfast Links email FREE!
Get
updates straight to your inbox.