Kiser: We're Still Standing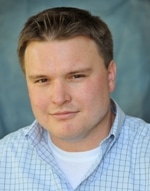 In what seems like six short months ago, we sat down in a room near Manassas and talked about the demise of the local newspaper. The general consensus at the meeting of the Prince William Committee of 100 that the local community newspaper would meet its doom in 2017.
The daily newspaper in Prince William County, News & Messenger and it's companion website Insidenova.com, will cease production Dec. 30. It looks like 2017 came early.
Back then, I called Prince William Committee of 100 President Martha Hendley and asked if I could be on that "future of news" panel which inluded former News & Messenger edtior Steve Pendlebury, former Patch.com Editor Dan Telvock, and Gainesville Times editor Tara Slate Donaldson.
Hendley politely declined my request as I don't think she was very familiar with my publication, and all of the seats on the panel had been filled. But last week Hendley and I spent the better part of an hour on the phone discussing the future of local news in our community — a future that will be online.
When it comes to local news in our communities, our neighbors need to know daily local news isn't going away. The way we report and gather the news has changed slightly, having namely become faster, but it's still based on developing relationships with sources, leaders, and organizations in our community to get the answers our readers deserve. The only thing that has changed is the way readers consume it, and it's no no longer on the pages made from dead tree pulp.
I started PotomacLocal.com nearly three years ago because I saw the writing on the wall while working at News & Messenger and wanted to build a new local news source that, hopefully, would be embraced, read, and financially supported by residents and businesses in our community.
So far it has worked, and it's led to other great independent online local news sources claiming their stake in the area — Bristow Beat, ManassasLocal.com, and the next to launch Gainesville Beat. The more local news coverage in our communities the better because, let's face it, larger news organizations cannot spend the same amount of time in this community as we can. We live, work, and play here, and have an interest in chronicling the story of our hometown. We shop in the same locally-owned stores that everyone else does, and we know the owners by name.
And we're getting stronger. Last week PotomacLocal.com joined the national Local Independent Online News Publishers group — a brain trust of more than 100 online news publishers that took the plunge and made it their business to cover local news in their neighborhoods. It's working, and our group has won major financial support from the Patterson Foundation at the Reynolds Journalism Institute — an organization helping to chart the future of local news.
The local independent journalism business has also been successful in breaking down walls at the Virginia Press Association which, for the first time, has allowed online-only news members among its ranks of the most respected newspapers in the commonwealth — The Virginian-Pilot,The Washington Post, and the Richmond Times-Dispatch just to name a few. Things changed for us when VPA realized online publishers are different, usually have just one full-time employee, and often make their vehicles into offices.
When we come together for the next VPA news conference and awards this spring, I will be proud to stand alongside and compete with two very fine Virginia online-only news organizations — Charlottesville Tomorrow and FauquierNow.com. These are the only other online news organizations that have been accepted into the statewide news organization.
We're still standing, still delivering, and still producing great news, and results for our advertisers. If that is to continue, the amount of community support independent online news organizations like ours receives from the community is crucial. You have to want to read us. You have to want to support us, and customers who want to shop locally and support small business need to utilize us to help deliver results to the businesses who fund us through advertising.
PotomacLocal.com and other independent online news organizations in our area are community to this community. With your support, local news live on.
Post Your Email Notices, Press Releases, Event Fliers, and Photos
Subscribe to the weekday Breakfast Links email FREE!
Get
updates straight to your inbox.