Shoppers Trade Mall for Occoquan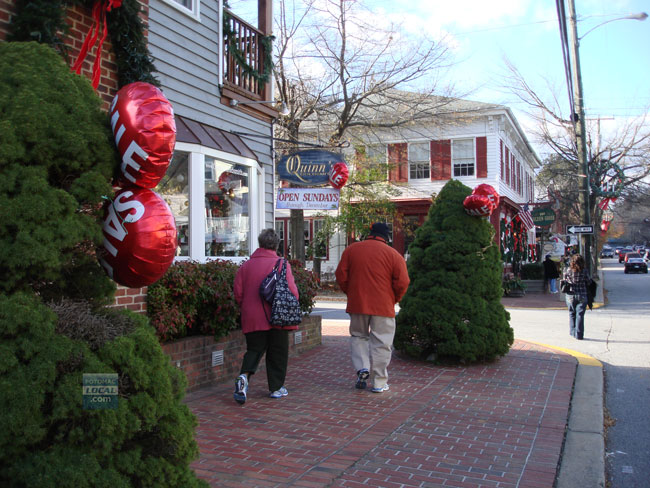 OCCOQUAN, Va. — In Occoquan, the cash registers were ringing on Small Business Saturday.
Shoppers lined the streets to kick-off the Christmas shopping season and to support local merchants – something this town has plenty of.
Touch of Gold has been selling jewelry in Occoquan since 1990. When owner Carrie Manderfield started her business prices for gold were much lower than they are today, and cost is always remains a factor.
"We can offer a different experience. Because we don't have the same high expenses other businesses do, like paying rent in malls, we can offer a higher quality product than what some others can," said Manderfield.
The small shop also had live musicians playing outside the front entrance to help get people inside the store. Manderfield said the economy has been tough on small business in recent years, and she's heard sad tales of other small businesses closing.
MORE TO THE STORY: Shoppers from as far away as Connecticut  flock to Old Town Manassas to support local businesses. 
"We are very thankful they are shopping today. If the economy is bad and stores are closing, for a shopper, that is one less unique store to visit at Christmastime," added Manderfield.
Cold weather didn't deter shoppers, either. Sandy Oliwer, sat on a bench outside the Golden Goose – a small shop they said was their favorite — with her children Kara, 9, and AJ, 8, who both were licking lollipops as if it were a warm summer day.
"We've been planning this trip for two months," said Oliwer. We normally go to Potomac Mills but we decided to come here today."
And where do shoppers in Occoquan go when they've had enough of the hustle and bustle? Dansk Day Spa offers deep tissue massages of all types, which can relax the face, arms, and neck.
Christina Morris who works the front desk said Saturday was not busier than usual, but there was a steady flow of phone calls and customers with appointments walking in and out of the shop.
Small Business Saturday was started three years ago by American Express. The creditor offered a $25 credit to its customers who spent $25 or more at a participating small business on Saturday.
Post Your Email Notices, Press Releases, Event Fliers, and Photos
The FREE email packed with local news
The FREE email packed with local news
The FREE email packed with local news
Sign Up