Stewart's Flat Tax Bid Means $9 Million in Cuts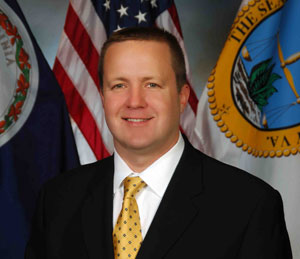 WOODBRIDGE, Va. — Major cuts to Prince William County's budget have been proposed by the Chairman of its Board of Supervisors.
Corey A. Stewart, At-large, is working to build consensus for a new flat tax structure for the county's fiscal year 2014 budget. He's proposed slashing $9 million in spending to reduce tax bill growth in the latter years of the county's five-year plan.
Stewart, in a letter to fellow Board Supervisors, said the county can no longer fund state responsibilities like the juvenile court services unit, or health departments to include non-profits. That would slash $4 million from the budget.
Some funds to the county's community partners, which totaled $14 million in FY 2013, would also be cut. Northern Virginia Family Services, arts grants, youth mentoring services, and a marketing partnership are just some of the proposed cuts totaling $941,000.
Four police school resource officers who now work with middle school children would be placed back on patrol, saving $520,000. And there would also be cuts to parks and cultural services as all neighborhood libraries would close two days per week, sports tourism grants would be cut, and the popular Bluebird Seniors Bus Trips would no longer be funded – making for a cost savings of $400,000, according to Stewart.
Prince William County employees would also feel the pinch as they would have two fewer paid holidays– Presidents Day and Columbus Day – and would be placed on a similar calendar to that of the federal government which has just 10 paid holidays.
Funding for the Flory Small Business Center would shift from the economic development fund to an industrial development authority fund, according to the proposal.
The measure is expected to be taken up at Tuesday's regular Board of Supervisors meeting in Woodbridge.
County officials are taking up the budget process much earlier this year than they have in years past. The staff of the Prince William County budget office recently compiled a list of "budget choices" which ranks funding needs based on their impact to the community.
Stewart is running to become the next Lt. Governor of Virginia. 
Post Your Email Notices, Press Releases, Event Fliers, and Photos
The FREE email packed with local news
The FREE email packed with local news
The FREE email packed with local news
Sign Up