Kiser: Loss of Newspaper Leaves Memories, Challenges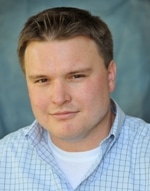 By URIAH KISER
Publisher
This was not the news I expected to report today. The closing of Prince William County's only daily newspaper, News & Messenger, and its companion website, Insidenova.com, comes as a shock to all of us in the community journalism business.
Especially in this community where, like those of us who have lived here for so long, grew up with Potomac News and Manassas Journal Messenger as our only daily source of local news.
In middle school, we read from the Potomac News each day as part of an English class assignment. I went on to deliver the newspaper to homes on my street – it was my first job.
Those two papers served Prince William County, Manassas, and Manassas Park for more than 100 years until they were combined to form News & Messenger in 2008. Working at News & Messenger, first in advertising and later in the newsroom,  it became the first job I had ever truly loved.
The people were fun, friendly, and seriously dedicated to their community. I can't remember a day when we didn't try to produce "can't get it anywhere else" journalism while I was chasing breaking news, crime, or just about any other news story that impacted our community.
I loved breaking news on Insidenova.com, and spent many long nights away from my wife chasing the latest detail of a story, often rushing to the scene of a crime or structure fire while others were running in the opposite direction.
On the September day in 2010 when I left News & Messenger to produce PotomacLocal.com, I shed a tear as I traveled home on Prince William Parkway. Not only did I walk away from a great news job, but I walked away from people whom I considered good friends, people who had helped me at every turn, and people who had trained me to become a better journalist.
There is night news editor Aleks Dolzenko who cared deeply about the quality of news we published each day, but rarely showed it on the surface. He taught me to be a better writer.
There's online editor Kari Pugh who always pushed me to try harder and report better, and who often let me take the lead when reporting the story. I have a large amount of respect for her as journalist.
I grew to know that online sales manager Mike Stalter was one of the most dedicated members at the organization, and always cared about the positive tone he set for his employees and their success overall.
It's those employees, those names, and many more faces like theirs that make up News & Messenger. Through a series of furloughs, consolidations, dismantling of the press machines, constant pressure to do more with less, and finally the sale of their newspaper from Media General to Warren Buffett less than six months ago, they simply did not deserve this.
A total of 105 people who live and work in our community will be out of a job.
When the paper prints its final edition Dec. 30 and the Insidenova.com goes dark, we'll be left with the challenge of informing the residents of Prince William County and the Potomac Communities. The residents here, and I'm one of them, need to know how their money is being spent, who is working to keep them safe, and who will be held accountable for decisions made that affect this community.
Residents need a forum to post their thoughts, to ask questions about local issues, and to know someone out there is not only listening to them but has developed the right relationships with the right people to get the answers they deserve.
Businesses in our community will always need a place to let customers know who they are, what they do, and why they serve our community.
At PotomacLocal.com we will continue to provide this service to our community in efforts to earn your trust and your business.
But for now we remember this important day when we begin the process of saying goodbye and a job well done to Prince William County's last daily newspaper.
Post Your Email Notices, Press Releases, Event Fliers, and Photos
Subscribe to the weekday Breakfast Links email FREE!
Get
updates straight to your inbox.