Video: Exploring the Rappahannock River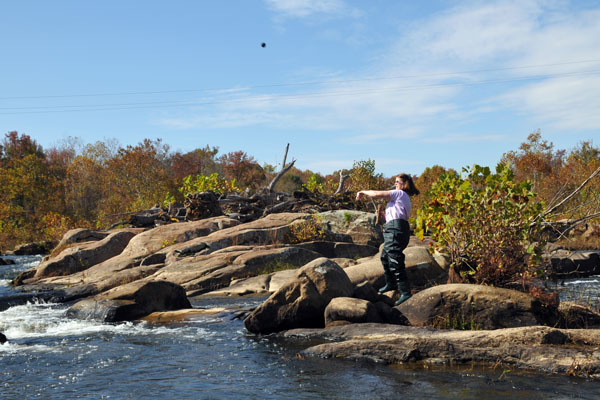 By MARY DAVIDSON
My sister Betsy and I took advantage of the gorgeous weather to do some exploring at the Rappahannock River before Hurricane Sandy came.
We didn't just take a stroll along the river, mind you, we climbed into some waders we found at a local second hand store and went in!
Betsy was a bit nervous at first, about her waders leaking, but we stayed warm and dry.
I was more nervous about dropping my camera in the rapids, but we both had a great time.
We are all so fortunate to live by this treasure.
Post Your Email Notices, Press Releases, Event Fliers, and Photos
The FREE email packed with local news
The FREE email packed with local news
The FREE email packed with local news
Sign Up