Stafford Deputies Kill Knife-Wielding Teen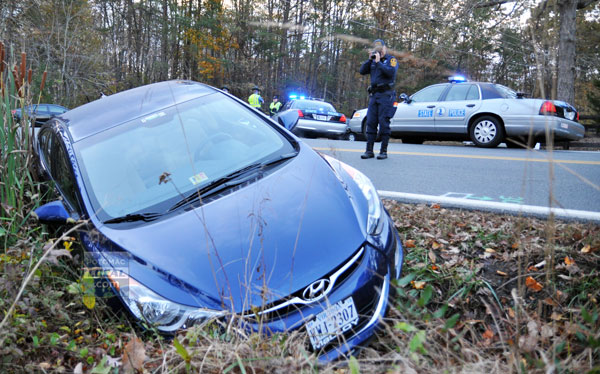 Evan F. Newsom, 17, of Stafford has been identified as the victim in the police shooting in Fauquier County.
4:30 p.m.
A Stafford County Sheriff's Deputy shot and killed a 17-year-old male who was wielding a knife.
The deputies were called to a home in the 12000 block of Tacketts Mill Road in Fauquier County about 4 a.m. Friday.
There, Stafford deputies joined Fauquier County law enforcement already on scene who had found an abandoned Hyundai Elantra car in a ditch at Tacketts Mill and Aquia Roads, just across the Fauquier County line from Stafford County.
Fauquier deputies were initially called to investigate a possible DUI crash, but after finding the abandoned car their investigation led deputies to the home on Tacketts Mill Road, Virginia State Police Sgt. Les Tyler.
Fauquier deputies waited outside the door of the home while Stafford deputies entered and found a 17-year-old male wielding a knife.
The knife was used to slice a Stafford County Sheriff's deputy who was treated at the scene for non-life threatening injuries.
After the deputy was cut, one of the deputies inside the house pulled a gun and then shot and killed the unidentified teenager, said Tyler.
The teenager died at the scene.
Tyler did not say why sheriff's deputies entered the house or what connection the 17-year-old had to the property. It's also unclear if he was the driver of the abandoned car.
Officials did not say if alcohol is believed to be a factor in this incident.
Fauquier sheriff's office Lt. James Hartman said Stafford deputies were called to provide mutual aid assistance in their investigation because of the proximity of the crime scene to the county line.
Hartman said both departments routinely provide mutual aid to each other.
1 p.m. 
Video of this morning's press conference. Next police press conference is at 3 p.m. 
10 a.m. 
Some Virginia State Police crash investigators spent the early portion of their morning taking photos of a late model Hyundai Elantra that had crashed into a ditch.
It crashed on the Fauquier – Stafford County line about a half-mile away from where sheriff's deputies shot and killed a man believed to have been the driver shortly after 4 a.m.
Authorities in both counties said deputies were called to investigate a drunken driver in the area of Va. 610 and Tacketts Mill Road.
Fauquier sheriff's deputies assisted by Stafford authorities arrived on the scene and the suspect fled on a foot to a nearby home on Tacketts Mill Road.
It was there in the 12300 block of Tacketts Mill Road that the man pulled a knife and cut one of the deputies.
Another deputy pulled out his gun, shot and killed the man, said Stafford sheriff's spokesman Bill Kennedy.
Both Fauquier and Stafford sheriff's Ray Fox and Charles Jett both came to the crime scene early this morning. Shortly there after Virginia State Police took over this investigation.
Authorities could not tell us if deputies were initially called to investigate the crashed car, or why the man fled on foot, or if there is any connection between the deceased the house where he was shot.
The deputy who was cut suffered injuries that did not appear to be life threatening.
Virginia State Police are scheduled to provide an update on the case shortly before 11 a.m.
Jack Deskins, a construction worker who lives where the Hyundai crashed, said he assumed police were investigating a robbery before he learned of the fatal shooting.
"We get robberies from time to time, but I've lived here for 20 years and never seen anything like this," he said.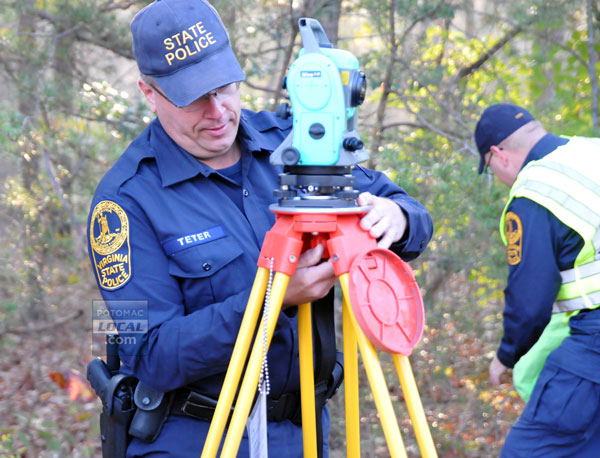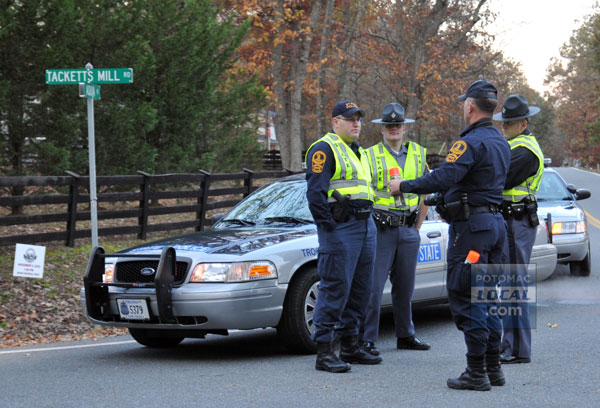 6:45 a.m. 
STAFFORD COUNTY,Va.– One man is dead and a deputy sliced with a knife this morning.
It happened at 4 a.m. at theFauquierCounty/Stafford County line in the 12000 block of Tacketts Mill Road.
Deputies were called to an address on Tacketts Mill Roadfor a report of a drunken man. It's unclear if the man was behind the wheel of a car or if he was on foot, said Stafford sheriff's spokesman Bill Kennedy.
When law enforcement arrived, a foot chase of the man ensued and the man pulled out a knife a sliced one of the deputies called to the scene, said Kennedy.
A deputy then pulled out a gun, shot and killed the man, Kennedy added.
The deputy suffered minor injuries, and Kennedy did not say if the deputy who pulled the trigger was from Stafford or Fauquier.
Stay with PotomacLocal.com on this developing story.
Post Your Email Notices, Press Releases, Event Fliers, and Photos
Subscribe to the weekday Breakfast Links email FREE!
Get
updates straight to your inbox.