Triangle's St. Francis of Assisi Goes Green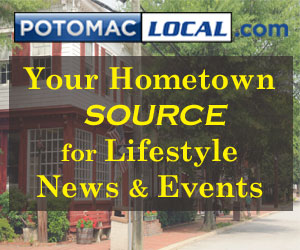 TRIANGLE, Va, – New Jersey-based GreenFaith, an internationally recognized interfaith environmental coalition, has accepted St. Francis of Assisi Catholic Church in Triangle into its certification program, the country's first interfaith environmental certification program for houses of worship.
St. Francis of Assisi Parish is the first house of worship in Virginia to enter this prestigious certification program.
Churches, synagogues, mosques and temples gain recognition as environmental leaders when they receive GreenFaith certification by carrying out more than two dozen environmental activities over two years. From eco-themed worship services and religious education on the environment, to reducing consumption in their buildings and engaging in environmental justice advocacy, participants "green" their communities. When congregations complete the program, GreenFaith officially acknowledges them as religious-environmental leaders.
"In the spirit of Saint Francis of Assisi, our parish community is called to manifest a reverent attitude toward our environment, recognizing it as God's creation," said Fr. Kevin Downey, O.F.M., pastor of St. Francis of Assisi Parish. "Based on our Christian faith and the spirituality of Saint Francis of Assisi, we can make our lifestyle more sustainable by the choices we make."
GreenFaith provides extensive support to participating institutions through a special Web site, housing more than 200 resources, free webinars, and an online community where participants share strategies and successes. GreenFaith staff and program mentors guide participants through the program, providing one-on-one feedback and assistance.
"This program is a challenging, important way for houses of worship to become environmental leaders," said Rev. Fletcher Harper, GreenFaith's Executive Director. "As Saint Francis of Assisi Parish goes through the program, its members will experience the transformation that comes from sharing a religious commitment to creation."
The GreenFaith program at St. Francis of Assisi Parish is structured into four committees: Spirit, Stewardship, Environmental Justice, and Communications. Through environmentally themed worship, religious education, and spiritual activities, the Spirit Committee celebrates creation and strives to strengthen parishioners' connection with the earth.
Our consumption habits can help heal and restore the earth, so the Stewardship Committee identifies opportunities for our parish and parishioners to reduce their impact on the environment. The work of the Environmental Justice Committee reflects GreenFaith's commitment to fighting environmental injustice by educating on this topic and advocating for local and global changes that create a healthy environment for all people.
The Communications Committee ensures that both internal church members and the wider community are informed about environmental issues through church newsletter articles, eco-theological reflections, and press releases.
St. Francis of Assisi Catholic Church is part of the Diocese of Arlington, and was established in 1957 to serve the military community at Quantico Marine Base. For more information on the GreenFaith program at St. Francis of Assisi Parish, contact Rob Goraieb at rgoraieb@stfrncis.org or 703.221.4044, ext. 228.
Founded in 1992, GreenFaith (www.greenfaith.org) inspires, educates, and mobilizes people of diverse religious backgrounds for environmental leadership. For more information on the GreenFaith Certification Program, contact Program Director Stacey Kennealy at skennealy@greenfaith.org or 732.565.7740, ext. 303.
-Press release 
Post Your Email Notices, Press Releases, Event Fliers, and Photos
Subscribe to the weekday Breakfast Links email FREE!
Get
updates straight to your inbox.