Crowds Pack Pfitzner for Obama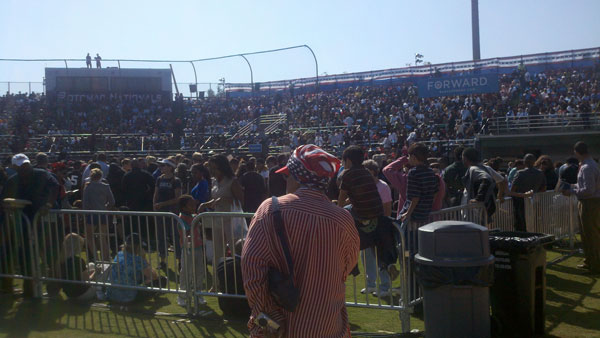 WOODBRIDGE, Va. — It's a standing-room only crowd as at G. Richard Pfitzner Stadium as President Barack Obama comes to Woodbridge to make his case for another four years in the White House.
The stadium that sits behind the Prince William County Government Center holds 6,000 people and each seat in the house is full. So full, in fact, many onlookers have been moved onto the ball field where they hope to catch a glimpse of the president.
Two helicopters, including Marine One which presumably carried the president to Woodbridge, landed outside the stadium about 11 a.m. Once off of the helicopter, Obama will take a stage set up on the field looking directly pointed to a riser that is a temporary home for press.
Behind him, Obama's supporters sitting in the stands as well as a large sign that states "forward" serve as the backdrop.
The anxious crowd is being pumped up by a an upbeat mix of classic and contemporary music.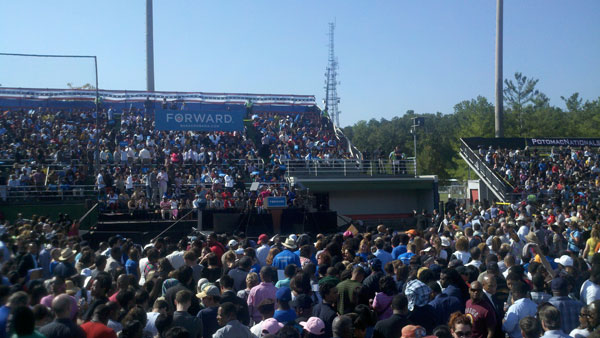 Post Your Email Notices, Press Releases, Event Fliers, and Photos
The FREE email packed with local news
The FREE email packed with local news
The FREE email packed with local news
Sign Up