Friend Saves Day after Parking Lot Amnesia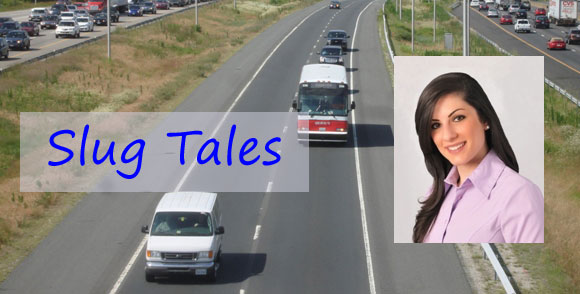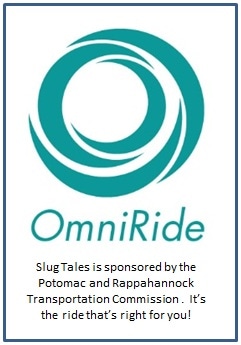 I love it when I walk out to the Slug Line right outside of my office building and get a ride right away.
I hate it when I realize halfway there that I'm not parked in the commuter lot where the driver is going to drop me off.
The week before school started again, I found myself in this very predicament. I left my office right at 5 p.m, walked out to the Slug Line and found a line of cars sitting idle, with no slugs waiting in line. Because I had plans that evening to attend a concert, I was thrilled to be in a car and heading back towards home so quickly.
Usually, my ride home is spent either napping or tweeting commuter-related traffic alerts on Twitter to keep my fellow slugs updated during rush hour, but that afternoon, I was eagerly texting my friends to let them know that I was on my way to meet them… until I realized that I wasn't.
All of a sudden, like a ton of bricks, it hit me: I was being driven to the Horner Road Commuter lot in Woodbridge, and I was not parked there.
During the summer, I had been able to park at the Horner lot almost every day, so I had become used to getting in the returning Slug Line. However, I had to make a stop on my way in that morning, which set me back and forced me to park at the commuter lot at Va. 123, near Occoquan, where I could take the last OmniRide bus.
It was the first time in a long time that I had parked there, and it had totally slipped my mind. Just as panic began to set in, I started to think – how could I get from one lot to the other?
When picking up Slugs, the driver calls out their destination, and unless requested otherwise, that is where the Slugs will be dropped off. It is understood that neither slug nor driver will ask later along the ride to be dropped off somewhere completely different or out of the way.
And since there's always another passenger in the car, I would have to assume that they are most likely going to be dropped off at the same location. I certainly couldn't ask at that point for the driver to take me somewhere else, regardless of what hardship it might cause me.
The lot was definitely too far for me to walk. I wondered if I should call a cab. Would I have time? I had places to go, people to see! Did I even have cash? Ugh.
I sent a flustered text message to one of my friends whom I was meeting up with that night, knowing that she'd be coming down the highway from work as well, hoping that the timing would work so that I could ride with her.
And luckily, the timing worked out perfectly. My friend came and saved the day; she picked me up at the commuter lot and we both made it on time to the concert with the rest of our group.
When we got home after the concert that night, still on a high from the music and dancing, my friend turned to me and asked, "So, where is your car?"
After all of the excitement, I had completely forgotten to go back to pick up my car that night. Oops…
Let's just say I'm a lot more careful now to remember where I've parked each day!
Post Your Email Notices, Press Releases, Event Fliers, and Photos
The FREE email packed with local news
The FREE email packed with local news
The FREE email packed with local news
Sign Up