Woodbridge School, Hospital Partner to Teach Health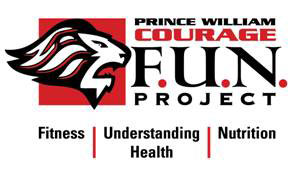 WOODBRIDGE, Va. — Students at Marumsco Elementary School in Woodbridge will soon learn more about living healthier lives.
Sentara Northern Virginia Medical Center has partnered with the Prince William Courage Soccer Club and the Prince William County public school to launch a new afterschool program that will focus on fitness, understanding health, and nutrition. The program has been dubbed the Prince William Courage "F.U.N." Project, and it marks it's debut on Tuesday.
More from Sentara spokeswoman Charlene Wilkins:
This is a unique partnership with the goal of reducing childhood obesity and teaching health habits to kids in a fun way that will last a lifetime. This is a free afterschool program that will teach health and wellness, plus the Courage will be holding soccer clinics.
Here are the highlights of the program:
Courage F.U.N. (Fitness, Understanding Health & Nutrition) Project
• Concept proposed by Mike Yeatts, Executive Director of Prince William Soccer, Inc. in response to the childhood obesity epidemic in the U.S.
• Collaboration between Prince William Soccer, Sentara and Sodexo to create an after-school program promoting fitness, nutrition and healthy lifestyle choices to elementary school children.
• Inaugural program at Marumsco Hills Elementary School, targeting 4th and 5th grade students.
• Initially, the program will include 45 students, with hopes to grow with subsequent sessions.
• Program begins Tuesday, September 18 at 3:30 p.m., and runs every Tuesday afternoon for seven weeks.
• Each week will include a new soccer skill and wellness topic.
• Participants will receive workbooks with learning activities to share with parents, designed to reinforce topics learned each week. Children will also have an opportunity to journal their journey through the program.
Sentara Healthcare is providing wellness instruction, as well as support with measuring fitness goals. Each student will participate in height, weight and body fat measurements, as well as complete fitness challenges that complement those utilized in their Health & Physical Education classes.
This will allow the student, parents and coaches to celebrate the positive changes gained through participation in the program. The goal is to teach the participants healthy life skills that they can utilize in their daily lives, well beyond the Courage F.U.N. Project.
The school invited 4th and 5th graders to join on a first come first serve basis and we already have the 45-student maximum.
We're hoping to expand to more schools soon.
Post Your Email Notices, Press Releases, Event Fliers, and Photos
Subscribe to the weekday Breakfast Links email FREE!
Get
updates straight to your inbox.