Dumfries Landfill Plan Unpopular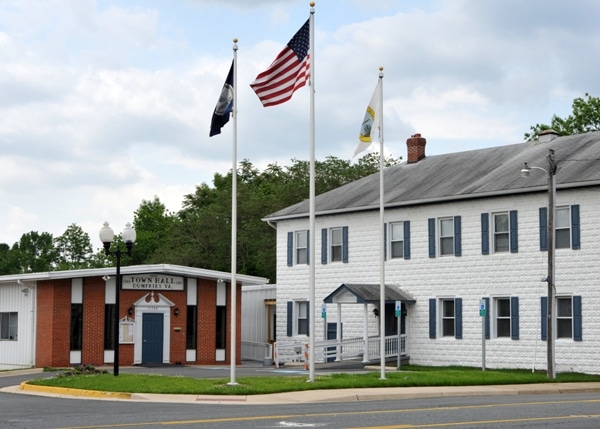 DUMFRIES, Va. — Few, if any person Monday night spoke in favor of a plan to allow a landfill to rise 115 feet higher than currently permitted by the state.
A handful of residents spoke out on a plan from Potomac Landfill owners which would allow them to pile construction waste in piles of 310 feet tall on thier 39 acres of land. Emails submitted by residents opposing the plan were also read aloud by Mayor Gerald Foreman.
Additionally, no one seemed to care about a provision in the proposal that would mean the landfill would close at least 15 years earlier if allowed to go vertical. According to landfill owners, the debris field would maintain it s current footprint and not expand outward to and allotted 58 acres as permitted by a 1987 court order.
"When we, the residents of the Town of Dumfries allowed the landfill to come in the 1980s, we thought the owners would make it look pretty when it closed and we would have a piece of land to build a baseball stadium on," said Dumfries land developer Pete Singh.
Other business owners said they didn't want their town to become known for the landfill.
"I'm not happy about this," said Wali Hashimi, who manages the Dumfries Nursery across from Town Hall. "I'm afraid our town will become known for the landfill and not for its unique history."
Potomac Landfill has been a point of contention with many town residents. One year ago, unusually heavy rains from Tropical Storm Lee became too much for the landfill to handle, and a new state report shows leachate from the debris pile seeped out into an unlined pool and then into the public sewer system.
High levels of hydrogen sulfide were also found at the site following the rains, and the rotten egg smell it produced caused many in the town to become ill.
The landfill now faces a $50,000 fine because of these findings, and because the landfill has already piled debris higher than the state mandated-limit of195 feet above sea level, according to Virginia Department of Environmental Quality inspectors.
That has drawn the ire of Town Councilwoman Helen Reynolds.
"They are already in violation of the order, so why should we allow or entertain a request like this until they come back into compliance?" asked Reynolds.
It's now up to the Town Council to decide whether the landfill will be allowed to go vertical. If they vote yes, the landfill's higher than allowed piles will no longer be an issue, and landfill will be allowed to continue piling debris up to 310 feet.
A decision on the issue could come early next month.
Once the landfill closes, officials have considered reclaiming the land and using it as a business park.
Post Your Email Notices, Press Releases, Event Fliers, and Photos
The FREE email packed with local news
The FREE email packed with local news
The FREE email packed with local news
Sign Up