Bus Overhaul Project Nearly Halfway Done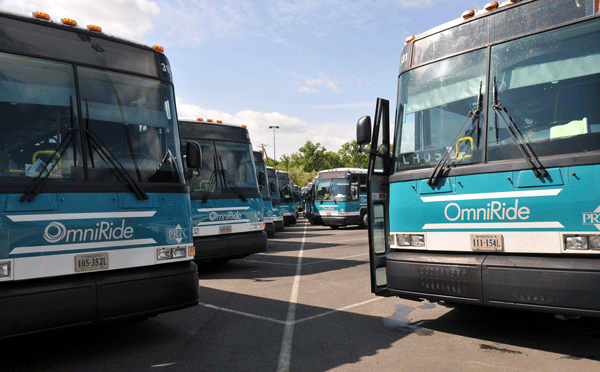 WOODBRIDGE, Va. — New life is being breathed into the rides of many commuters.
A total of 61 OmniRide commuter buses are in the process of being overhauled. The transit agency is nearing the halfway point of the project with the 29th bus completed last month, and the 30th bus that needs an overhaul is ready to be placed in the shop.
The bus overhauls will extend the life of transit buses used weekdays by commuters headed from Prince William County, Manassas, and Manassas Park into parts of Northern Virginia and Washington.
The overhauls come as five new buses were delivered last month to OmniRide's parent agency, the Potomac and Rappahannock Transportation Commission.
With the new buses in place, the transit agency plans to auction off nine of the oldest buses in its fleet dating back to 1993. The buses will be auctioned off one at a time by a professional auctioneer to maximize return for PRTC, according to a report from agency director Alfred H. Harf.
The new arrival of the new buses also means PRTC will have more flexibility when it comes to pulling another bus out of service and placing it into the overhaul program.
Last year, PRTC had 135 buses in its fleet and carried 3.3 million passengers.
Post Your Email Notices, Press Releases, Event Fliers, and Photos
The FREE email packed with local news
The FREE email packed with local news
The FREE email packed with local news
Sign Up