Slug Tales: Why Didn't I Call for a Ride Sooner?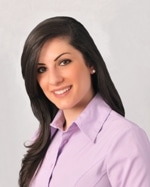 Alone. Desperate. Panic.
These are just some of the thoughts running through my mind as I watch the commuter bus drive away – the bus that I should be on right now.
I remember this feeling from the handful of times I missed the bus in my school days. Dreading going home to get a ride to school from my parents, along with a lecture about being on time. This is so much worse than that.
If only I had made the earlier Yellow line train on Metro to get to the Pentagon sooner. Instead, I had to wait 12 minutes for the next train. And when the next one finally came, I worried that I wouldn't have enough time to make it to the bus. Arriving at the Pentagon Metro Station with only a minute to spare, I ran as fast as I could toward the bus bay only to find the bus pulling away before I could reach the doors.
"Please, stop the bus!" I called out to the bus supervisor.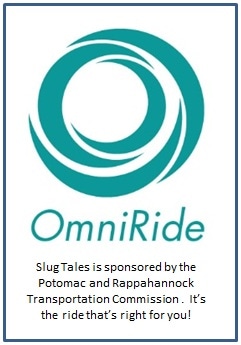 But she refused. "Should have been here on time," she said, shaking her head.
I thought of the bus having to stop at the stop sign on the way out of the Pentagon parking lot, and tried to catch it there, but to no avail. The driver wouldn't stop since it wasn't a designated bus stop, and the Pentagon Police can be strict about pick-up and drop-off locations.
So here I am now, standing alone in the South Parking area of the Pentagon. I'm right near the Slug lines, but won't be able to slug for another hour. And even then, I can't slug to the commuter lot where my car is parked. I feel helpless.
And hot. I'm drenched in sweat, and I've only been standing here for about 10 minutes. Thank goodness for my Android phone and mobile internet, so I can check for other options. The next bus isn't due for almost two hours. Sigh. I decide to get back on the Metro towards Franconia-Springfield; there's a connector bus that will bring me back to Woodbridge, but not to my car. Maybe I can call a friend to pick me up. But no one answers.
Probably because everyone is at work. It's still early in the afternoon, which is why I'm in such a bind in the first place. I left my office early that day because I wasn't feeling well. Now I'm feeling 100 times worse.
The Metro car is stuffy and feels like it's moving slower than usual. As we finally arrive at the Franconia-Springfield Metro Station, I look out the window just in time to see the Metro connector bus driving away. My heart sinks. Now what?
Why did I ever leave my office? I would have been better off just waiting until the afternoon buses started running more frequently. The next bus won't come for another 40 minutes. Why didn't I just call for a Guaranteed Ride Home?
The Guaranteed Ride Home Program has been really helpful to me before. As a member of the program, commuters can take advantage of a free ride home in the event of an emergency, illness or unscheduled overtime up to four times a year. I used it once when my supervisor sent me home sick one morning, and was grateful to use it then.
I fumbled through my wallet for my membership card and called the number. When an operator answered, I frantically explained that I was sick, sweating and oh, halfway home from my office.
"So you're no longer at work?" asked the operator. "That's a big no-no… but let me see what I can do." I'm sure she could hear the desperation in my voice.
When she came back, she explained that participants in the program are only supposed to be picked up at their work location. However, since I hadn't used my membership in the last year, she offered to send a ride, reminding me not to leave my office if I needed a guaranteed ride home again in the future.
Incredibly thankful, I went outside and waited for the car to arrive. About 20 minutes later, I was in an air-conditioned cab, finally heading home. Well, to the commuter lot. Good enough.
I was so relieved to get into my car and drive home that afternoon. Not to mention I was in bed before dinner that evening, exhausted after the entire experience.
Looking back, I know better than to depend on public transit to get me anywhere quickly when I'm in a hurry. Getting anywhere on time via public transportation means planning, and arriving earlier than it seems necessary.
And if I'm ever sick at work again, I won't waste any time calling for a Guaranteed Ride Home. What a lifesaver!
Post Your Email Notices, Press Releases, Event Fliers, and Photos
Subscribe to the weekday Breakfast Links email FREE!
Get
updates straight to your inbox.