Chamber Preps Businesses Facing Deep Cuts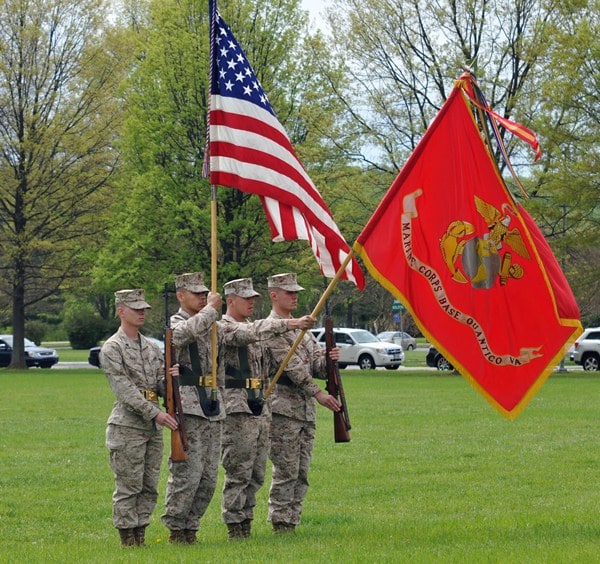 UPDATE
Due to overwhelming demand, officials were forced to change the location of an upcoming seminar on the local effects of sequestration. More now from a Stafford County press release:
The first series meeting scheduled for 5 September 2012 has received such overwhelming interest that we have changed the location in an effort to accommodate everyone wishing to attend. The date and time for the event remain the same.
Please join the Fredericksburg Regional Partners at the Riverside Conference and Events Center (Dinner Theatre) located at 95 Riverside Parkway, Fredericksburg VA 22406.
The event time and date have not changed.
QUANTICO, Va. — Business leaders say a series of upcoming forced budget cuts known as sequestration could force the state into a recession.
Virginia, and particularly the northern portion of the state, has been propped up by defense spending ever since the rest of the country fell into a recession in 2008. But now with deep budget cuts looming, congress has until Jan. 2, 2013 to stave off cuts that Prince William Chamber of Commerce spokeswoman Nancy Hiteshue says are already impacting local businesses.
"It's like taking a hatchet to a budget, rather than a scalpel. Businesses don't know what to expect. Nobody knows where the cuts are going to come and how steep they're going to be," said Hiteshue.
Many of the defense contractors in the Potomac Communities support operations at Quantico, Ft. Belvoir, and the Pentagon. In Prince William alone there are 150 defense subcontractors that have all been impacted by rumblings of layoffs at larger federal contractors.
In all, 200,000 jobs in the region could be lost if congress doesn't act.
"Once those jobs are gone, they could be gone forever," said Hiteshue.
In response, the Prince William Chamber, the Fredericksburg Regional Chamber of Commerce, the Stafford County Government and others have banned together to hold a series of seminars to prepare business owners for the local effects of sequestration.
With four seminars planned, the first one takes place Wednesday, Sept. 5, from 8 a.m. to noon at the Center for Workforce and Community Education at Germanna Community College, at 151 Riverside Parkway in south Stafford County. Congressman Rob Wittman (R-Stafford, Prince William) will talk about finding alternatives to sequestration, Dr. Dennis McBride from George Mason University will showcase the impacts the budget cuts will have, and Associate Director of Business Programs Dave Dawson will discuss changes already taking place prior to sequestration.
The remaining three seminars are planned for Oct. 3, Nov. 7, and Dec. 5. Seating is limited, and attendees have been asked to email kcopley@staffordcountyva.gov to RSVP.
The seminars come as Hiteshue said businesses are already instituting hiring freezes in anticipation for sequestration measures. She adds government procurement will slow because of the budget cuts, however, those in the information technology field may not be impacted as deeply as other areas.
Post Your Email Notices, Press Releases, Event Fliers, and Photos
The FREE email packed with local news
The FREE email packed with local news
The FREE email packed with local news
Sign Up