Debris Hills Now, Dumfries Business Park Later?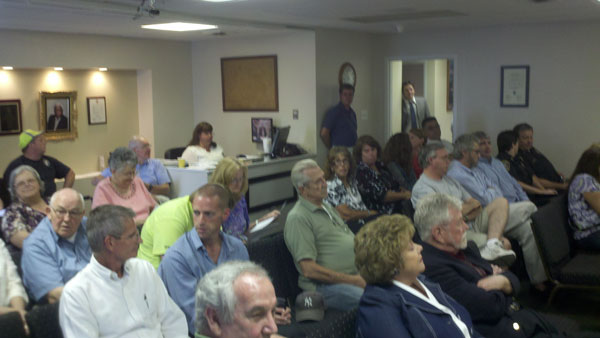 DUMFIRES, Va. — The idea of a new business park in place to be built after a landfill closes was floated in Dumfries on Tuesday.
The Potomac Landfill, a debris collection yard that sits at the junction of Interstate 95 and Va. 234, proposed growing upward, filling in debris piles as tall as 310 feet. If approved by the Town Council, the landfill will maintaining the 38 acres it sits on now and leave at least 19 unused acres untouched in which to build on.
"I don't know of any property from Washington, D.C. here to Dumfries where we have 2,400 lineal feet with frontage to I-95, 234 … It's is obviously a very desirable piece of land," said Potomac Landfill spokesman Dennis Leake.
The Dumfries Town Council asked the landfill to make a public presentation about their proposal. The last time the issue was brought up in January, it was heard behind closed doors.
Some residents who live near the landfill don't like the idea of debris hills, and last year complained after water runoff from the landfill during a rare September rainstorm flooded their properties.
If the Town agrees to allow the landfill to grow upward, that'll change a 1987 court order that allows the debris yard to complete its original growth plan and expand to a full 58 acres wide.
Lawyers are now involved, and the Town Council is expected to make a decision sometime in October, and it appears it will not come before a public hearing on the matter.
"When you come and present it like this, it seems like you've made up your mind about what you're going to do. "It almost reminds me when my mother said, I'm going to spank you: do you want it with a belt or do you want it with a paddle?" said Toney.
Toney and Councilwoman Gwen Washington called for independent engineers to evaluate the possibility of new flooding from future water runoff.
Leake said the landfill is built to withstand major rainstorms, but last September's rain that flooded portions of the region and caused landslides was unprecedented.
Post Your Email Notices, Press Releases, Event Fliers, and Photos
The FREE email packed with local news
The FREE email packed with local news
The FREE email packed with local news
Sign Up