Slug Tales: I Slug, Therefore I'm Fast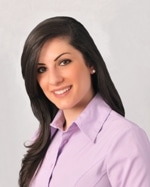 For most people, living close to work means a shorter commute. Unless, that is, you live anywhere in the National Capital Region.
When I purchased my first home earlier this summer, I considered the distance between home and work. Initially, I had been looking for homes outside of Prince William County, further north along Interstate 95, where I could ride the Metro to work every day. However, considering my utter hatred for the Metro system, it's probably best that I'm not stuck riding the train every day.
And my friends and colleagues who drive into Washington aren't necessarily getting to work much quicker than I am from Dumfries, anyway. I've heard people complain about commutes less than 10 miles taking close to an hour. By slugging, I can usually get from my front door to my desk in that same amount of time! Plus, I save a ton of gas by only driving to nearby commuter lots. If that's not a win-win situation, then I don't know what is.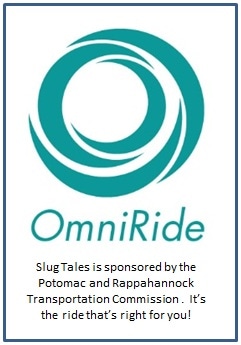 Radio personality Rocky Parrish, of 106.7 The Fan's Kevin and Rock Show, fondly remembers his time spent slugging, recently recounting his days of meeting clients in Arlington and Washington. On mornings where he had to drive from his home in Alexandria into Washington or Arlington, he says he preferred to stay the night before at a friend's place in Woodbridge, just so that he could pick up Slugs to access the High Occupancy Vehicle (HOV) lanes, getting him into the city faster.
Parrish laughs as he recalls pulling up to the slug lines in his SUV later during the morning commute at the Horner Road commuter lot, or in the evening at the Pentagon, and seeing the excited looks on the slugs' faces, knowing there would be room in his vehicle for everyone waiting. I know exactly how that feels!
Experienced slugs or drivers like Parrish have seen just how quickly you can drive from the commuter lots in Prince William County to areas in and around Washington, but some people don't seem to believe it. When I tell people where I live and where I commute every day, they ask me how I do it and why I haven't moved closer to my office. In fact, if I could afford to live comfortably in Arlington and have the same amount of space that I have now, maybe I would – but hey, that's another story.
The fact of the matter is, although I certainly don't live very close to where I work, my commute really isn't so bad when things go smoothly. Of course, there is the occasional major traffic incident that backs everything up from here to Timbuktu.
But luckily, those incidents are typically few and far between (knock on wood!), and with social media outlets like Facebook and Twitter, slugs can easily check out the current traffic situation and any potential obstacles in the commute before ever leaving home.
It may seem unbelievable to think that my 30-mile commute from Prince William County could take the same amount of time or less than commutes from areas further north in Virginia, but I'd say that's a true testament to the slugging system and a big part of the reason it tends to work so well.
And it's a good thing the system is working so well for me, because now that I'm a homeowner, I'm not going anywhere anytime soon!
Post Your Email Notices, Press Releases, Event Fliers, and Photos
Subscribe to the weekday Breakfast Links email FREE!
Get
updates straight to your inbox.
Readers also enjoyed...
A word from our sponsors...