NOVEC Announces Scholarship Winners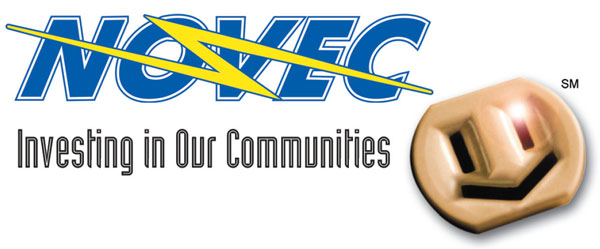 The Northern Virginia Electric Cooperative (NOVEC) and the Virginia, Maryland & Delaware Association of Electric Cooperatives (VMDAEC) have awarded scholarships to area students who will be going to college in the next few weeks.
NOVEC Scholarship Program
NOVEC awards college scholarships every year to students whose families live in NOVEC territory: Fairfax, Fauquier, Loudoun, Prince William and Stafford counties and the City of Manassas. The parents or guardians of the students must be Co-op members. Independent selection committees look at applicants' academic achievement, extracurricular activities, leadership qualities, and work experience before awarding $1,500 scholarships.
One or two students in each county, based on the total number of NOVEC customers in the counties, receive scholarships each year. One student in the City of Manassas Park earns a scholarship. Another one is awarded to a student who either attends a private school or is home-schooled. Furthermore, NOVEC honors a high-achieving son, daughter, or dependent of a Co-op employee with a scholarship.
According to Donna Snellings, NOVEC public and government relations liaison, "NOVEC's selection committees had so many outstanding applicants this year that they had a tough time selecting just a few."
After choosing the scholarship recipients, the selection committees review the applications again and select the most outstanding student among them. This year, the committees selected Courtner Clark from Loudoun County to receive the $1,500 J. Manley Garber Scholarship. (The scholarship is named for NOVEC Board of Directors Vice Chairman J. Manley Garber. Mr. Garber has served continuously on the board since 1950.) In total, Clark received $3,000 in scholarship money.
2012 Scholarship Winners
Prince William County
Cathleen Chong – Battlefield High School; GPA: 4.59; College: University of Michigan
Hayley Lawrence – Osbourn Park High School; GPA: 4.2; College: University of Virginia
Stafford County
Katie Conely – Mountain View High School GPA: 4.3; College: College of William and Mary
City of Manassas Park
Kyle Brendel – Manassas Park High School; GPA: 4.2; College: University of Virginia
Private/Home School
Trevor Newman – Wakefield High School; GPA: 4.0; College: Virginia Tech
NOVEC Dependent
Kyle Hollcroft – Osbourn High School; GPA: 4.0; College: Christopher Newport University
Snellings says, "The Co-op congratulates all of these students. We wish them the best as they enter their freshman years at their chosen colleges and universities."
A further description of the scholarship program and the award winners is in the August 2012 issue of Cooperative Living.on page 23.
2012 VMDAEC Educational Scholarship Winner
VMDAEC selected Alana Dudek of Lovettsville, Va., in Loudoun County for a $1,000 scholarship. Dudek graduated from Woodgrove High School in Purcellville, Va. She will attend the University of Virginia. Dudek's family receives electric service from NOVEC.
VMDAEC is the trade association for NOVEC and the 13 other not-for-profit electric distribution cooperatives serving the Mid-Atlantic region. Based in Glen Allen, Va., VMDAEC provides training for co-op employees, and legislative and communications services. The association publishes Cooperative Living magazine for the co-ops and their members. For more information, visit www.vmdaec.com.
NOVEC, headquartered in Manassas, Va., is a not-for-profit vertically integrated corporation that distributes electricity and energy services to approximately 149,000 customers in Fairfax, Fauquier, Loudoun, Prince William, Stafford, and Clarke counties, and the City of Manassas Park, It one of the largest electric distribution cooperatives in the nation. For more information, visit www.novec.com or call toll free 1-888-335-0500.
-Press release 
Post Your Email Notices, Press Releases, Event Fliers, and Photos
Subscribe to the weekday Breakfast Links email FREE!
Get
updates straight to your inbox.