Dale City to Host I-95 HOT Lanes Kick Off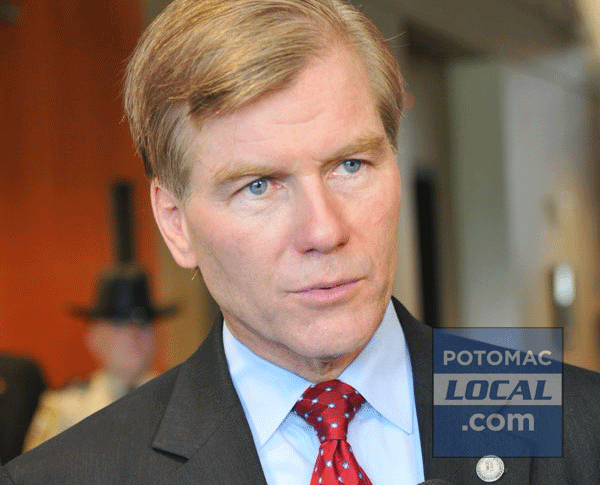 DALE CITY, Va. — Virginia Gov. Robert F. McDonnell will appear in Dale City on Tuesday to announce the start of construction for the Interstate 95 Express Lanes project.
The project, which will convert the High Occupancy Vehicle lanes between Dumfries and the Springfield Mixing Bowl to High Occupancy Toll, or HOT lanes, will forever change the way commuters travel on I-95.
Scheduled to join McDonnell at the 9:30 a.m. groundbreaking at a rest area on I-95 south is Virginia Secretary of Transportation Sean Connnaughton, Congressmen Gerry Connolly and Rob Wittman, Delegate Bill Howell, of Stafford, and Prince William County Board of Supervisor Chairman At-large Corey Stewart.
The project will not only convert a portion of the existing HOV lanes between Dumfries and Edsall Road in Alexandria, but will extend the lanes nine miles south from Dumfries to Va. 610 (Garrisonville Road) in North Stafford. Also included in the construction will be eight new or improved access points to and from the express lanes at key interchanges, as well as the addition or expansion of commuter parking lots.
The finished project will result in 29 miles of HOT lanes which vehicles with three or more occupants can access for free. Vehicles with just one occupant can choose to pay a toll to use the lanes.
All vehicles will be required to have an E-Z Pass or E-Z Pass Flex to use the lanes, and the toll will vary depending on the amount of vehicles in the express lanes. For single drivers, the average commute is expected to cost somewhere between $5 and $6, according a press release.
The groundbreaking of the 95 Express Lanes comes as McDonnell finally announced the approval of the nearly $1 billion project on Tuesday, which for months had been the worst kept secret in transportation news.
The project in 2008 was marred in controversy and was placed on hold after Arlington County sued the state and pushed for more environmental impact studies to be done before construction could begin. Prince William County officials also opposed I-95 HOT lanes until concessions were made and a handful of new road improvement projects in the county were announced in early 2011.
Ultimately, Arlington officials dropped their lawsuit and state transportation officials redrew plans to end the I-95 HOT lanes facility at Edsall Road.
Calling it "a historical day for transportation and the economy in Virginia," McDonnell stated that the project will provide congestion relief for Northern Virginia and will add close to 8,000 jobs during the two-year project, which is expected to be completed by 2014.
"The 95 Express Lanes combined with the nearly completed 495 Express Lanes will bring a transportation network that manages congestion efficiently, saving time and better connecting commuters with some of Virginia's most important employment centers and military sites," added Virginia Transportation Secretary Sean Connaughton.
The $925 million project is a joint venture between Transurban Drive and Fluor Enterprises, Inc. The Virginia Department of Transportation will maintain ownership of the infrastructure and will continue to manage the project. Transurban and Fluor  will provide $854 million in funding, with VDOT providing the remaining $71 million in public funds, according to the press release.
Integrated in the funding is a traffic safety and enforcement program, which will include technology and crews needed for incident detection and response, as well as more Virginia State Troopers to help reduce the number of HOV violators.
Post Your Email Notices, Press Releases, Event Fliers, and Photos
Subscribe to the weekday Breakfast Links email FREE!
Get
updates straight to your inbox.