Mother Cleaning up Street after Losing Son
VOLUNTEERS NEEDED FOR SATURDAY CLEAN UP
DALE CITY, Va. — It's been a long road back to normal for Carol Hakenson, and now she's adopted a road of her own in memory of her late son.
On a September night in 2009, Hakenson brought dinner to her son who was living with friends in a house on Kentwood Drive in Dale City. When she pulled up to the house she saw the unthinkable – ambulances and fire trucks staged outside her son's home.
That night 27-year-old Alan Joshua "Josh" Weaver died in a drug overdose. It changed Hakenson's life forever.
"He was humble, his laugh was engaging, but he just chose to get involved with the wrong thing," she said.
Hoping to call attention to her son's drug addiction in a warning others, and to keep Josh's memory alive, Hakenson adopted a portion of Kerrydale Road between Dale Boulevard and Kentwood Drive. It's now up to her, Josh's friends, and volunteers to clean litter from the street four times a year.
Hakenson hopes the community will join her at Kerrydale Elementary School on Kerrydale Road at 7 a.m. Saturday, where she'll provide volunteers gloves, vests, juice, and snacks in exchange for helping them keep clean a portion of this neighborhood street.
"The grieving process has been a long one, but another mother I know has done this and she talked me in to this as a way to keep his memory alive," said Hakenson.
Josh went to Godwin Middle School and later moved to Fairfax County to live with his father. He later moved back to a condo in Lake Ridge, and then to the house in Dale City to live with his friends.
Hakenson hopes to go into the same schools her son attended to share her story with students, illustrating for them the dangers of drug abuse, and showing them what life is like when drugs take the life of someone you love.
"A lot of parents like me don't want  to think their children are doing anything wrong, but if I can help just one parent avoid a loss like mine then I think I've done something good," she said.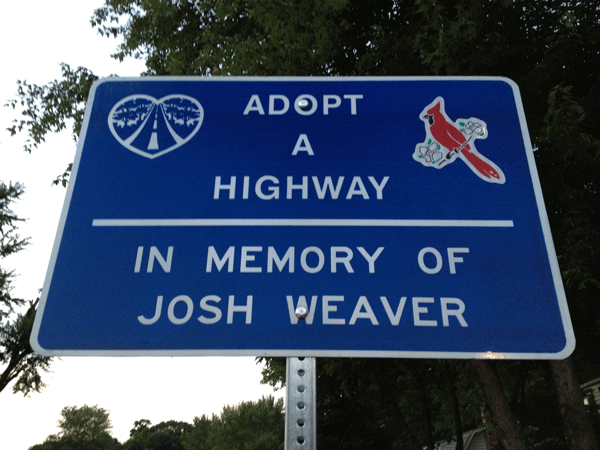 Post Your Email Notices, Press Releases, Event Fliers, and Photos
The FREE email packed with local news
The FREE email packed with local news
The FREE email packed with local news
Sign Up