Dumfries Farmers Market on a Roll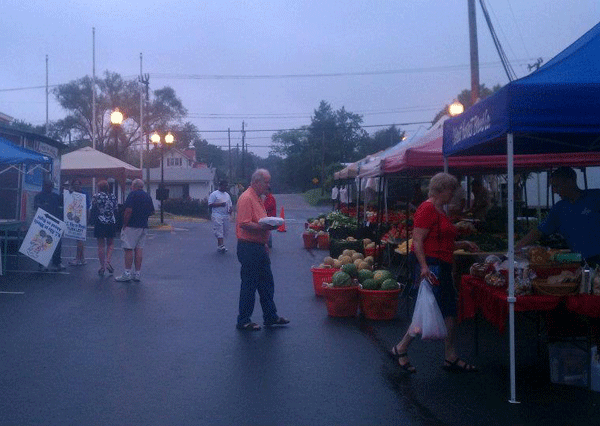 DUMFIRES, Va. — The second week of the Dumfries Farmers Market was marked Saturday. The growing event has brought together town residents, produce farmers, and other food vendors.
The market began Saturday July 14 and will be held every Saturday through Oct. 27 at the Town Hall parking lot. No market will be held Saturday Sept. 8 because of the town's planned Fall Festival.
During the inaugural market on July 14, three produce vendors — Medina's Produce, Valdez Brother's Produce, and Maria's Produce – came all the way from Colonial Beach to sell at the market. Also there was the Great Harvest Bread Company, which completely sold out of their cookie dough, granola, and bread.
Those who came to the market hungry were treated to omelets in the early morning and barbeque just before noon by Dumfries-based Dyvine Barbeque in Motion. More food vendors were expected to be added to the venue this past Saturday, with the addition of Crepes de Pous and NC Ribs on Wheels.
"The market will provide a variety of benefits to the community, to include: local access to fresh produce, building a sense of community, a fun weekly event for the all ages to enjoy, it promotes healthy eating, and provides a platform for interaction with community members on a weekly basis," said Dumfries Community Services Director Cydny Neville.
More than food, the market also invited violinist Holly Miller to play a variety of songs on her violin from "That's Love" to "Rolling in the Deep," said Neville.
There is still space available for vendors at the market. Those interested can email Cydny Neville.
Post Your Email Notices, Press Releases, Event Fliers, and Photos
The FREE email packed with local news
The FREE email packed with local news
The FREE email packed with local news
Sign Up