After Gay Marriage Stance, Chick-fil-A CEO Coming to Manassas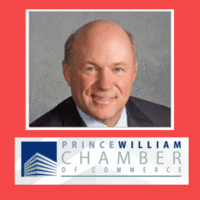 MANASSAS, Va. — Chick-fil-A President and CEO Dan T. Cathy will come to Prince William County to speak about business. The announcement comes as some are crying foul over his recent comments about marriage, stating a union should only be between a man and woman.
Cathy said his Chick-fil-A company, a privately owned fast-food restaurant chain with its highest-grossing restaurant in Woodbridge, is "guilty as charged" when it comes to upholding the biblical definition of a family to include a man and woman.
In November, the Prince William Chamber of Commerce will invite Cathy to speak at the Hylton Performing Arts Center in Manassas on Tuesday Nov. 27. Tickets to the event are being sold for up to $55 each, and Cathy is slated to talk about the success of his family-owned business.
Chick-fil-A makes no bones about being a faith-based company and prides itself on quality service to their customers, and treating their employees well by giving them Sundays off.
But there are some community members, business owners, and members of the Prince William Chamber who don't appreciate the restaurateur's stance on marriage, and say Cathy's work supports groups that oppose gay and lesbian marriage.
"I have understood that one of the goals of our community has been to attract first-class businesses to Prince William County. That is why I was surprised at the announcement of Dan Cathy as a major chamber program. Mr. Cathy like all of us is welcome to his personal views but in recent interviews he has made it clear that there is no separation between his personal views and corporate funds when he is supporting groups opposed to Gay and Lesbian rights," stated Trinity Episcopal Church Rev. Stuart Schadt of Manassas.
Equality Prince William, a group that supports gay and lesbian rights, stopped short of calling for a boycott of Chick-fil-A.
"E-PW believes that it is an individuals' choice on what actions they take, so while we are not advocating a boycott of Chick-fil-A, we do have to wonder why anyone would patronize a commercial establishment that is happy to take someone's money, but who believes that person is a second class citizen," said Equality Prince William President Jim O'Connor.
Residents also chimed in with their thoughts.
"I suspect that Mr. Kathy solicits for speaking engagements in an effort to meet his income needs. Then he donates that money to demean segments of our society in the name of Christianity which should be an affront to all Christians and, frankly, all real human beings," stated Kathy Kincheloe of Manassas on her Facebook page.
The Prince William Chamber responded to Schadt's comments in an email obtained by PotomacLocal.com, stating Chick-fil-A will not profit from Cathy's upcoming appearance in Manassas, and the speaking engagement will offer an opportunity for local business owners to learn from an organization with top-rated customer service.
"As a membership organization, we represent a diverse range of people and industries from across the political spectrum. To limit our speaker choices to only those figures who are in no way polarizing, would be to do a disservice to the local business community. For instance, it would mean that we would not have hosted receptions with the governor, attorney general and other political figures. At the same time, the Chamber does not exist to move forward anybody's political agenda," stated Prince William Chamber CEO Robert H. Clapper, II.
Chick-fil-A takes its roots from Hapeville, Ga., founded in 1946. The company has more than 1,500 locations in 39 states and in Washington, D.C. and saw it's 2011 sales top $4.1 billion.
Post Your Email Notices, Press Releases, Event Fliers, and Photos
Subscribe to the weekday Breakfast Links email FREE!
Get
updates straight to your inbox.