I'm Linked In, Now What?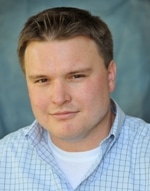 It's so good to see so many familiar and new faces on my LinkedIn account. Why, you're all there – from people I used to work with, people I've met while on the job, and many faces I am looking forward to meeting.
I've had my LinkedIn account for about three years and, I'll admit, I've neglected it. But now that I know some great connections are on LinkedIn (and on my Facebook, Twitter, and my friends who appear to work at Google and have Google Plus accounts) what's the best way to communicate with them?
Sure, I can post an update about what I'm doing, thinking, or feeling. I have a lot of thoughts about the business of community journalism, where it's going, and how we're going to continue to bring our readers informative coverage of local events while continuing to be advocates for small businesses. But what about sending messages or email? How about contacting someone directly on LinkedIn? It appears that costs extra.
Do you use LinkedIn as one of your social networking services? If so, please let us know how we can use it better.
Post Your Email Notices, Press Releases, Event Fliers, and Photos
Subscribe to the weekday Breakfast Links email FREE!
Get
updates straight to your inbox.