Tweet, Connect, and Share Your Commute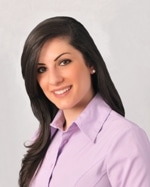 Well, I finally did it. I broke down and joined the Twitterverse.
Never ever in a million years did I think it would happen, Sure, there are millions of people taking part in the worldwide phenomenon known as Twitter, but I never really saw the purpose. After all, what's the point in tweeting, when I have Facebook? What could I possibly have to say that my "followers" would really care about? Who would even follow me?
And then, it hit me. There are tons of people using Twitter! And call me crazy, but I'd be willing to bet that some of the people out there tweeting are also commuters in Northern Virginia. Commuters who, like me, want to know when there's parking available at their favorite commuter lot, or when there's an accident blocking traffic somewhere along their commute. Wouldn't life be so much easier if we could communicate this to each other every day? Enter Twitter.
CLICK HERE TO FOLLOW SLUG TALES ON TWITTER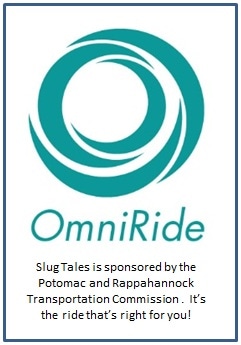 The day I opened the Peep app on my Android Smartphone for the first time, I thought, this could really make a difference. From my conversations with other commuters, it's clear that there is a need for better communication among us – not necessarily once we're riding in a car, but before we even get to that point.
Slugs have been searching for a tool to communicate about the length of the Slug lines, the availability of rides in certain locations and other factors that affect our daily commute. Twitter can be that tool. And commuters can feel comfortable using it, while keeping their identities protected. To create an account, users can choose any nickname or "handle" to start tweeting, so there's no need to use your real first and last name.
But what about commuters who use other methods of transportation, besides the Slug lines? No problem! PRTC OmniRide bus riders can tweet when buses are running late or when they have "standing room only." Commuters who use the VRE train or the Metro can tweet when the train is delayed for whatever reason. As any of us who commutes knows there are often complications that we come across when traveling to and from our jobs. If we started to notify each other about these obstructions, giving other commuters a heads up before running into the same problem, maybe it really would make a difference. Maybe it would even help facilitate a quicker ride home and less traffic jams. Who knows?
Even when there seems to be no news to report, commuters can connect via Twitter to start new Slug lines – in Manassas, Stafford, or Fredericksburg, for example – or to share stories about a funny or unusual commuting experience. But for my new Twitter account to be a success, I need YOU!
Look Slug Tales on Twitter @SlugTales, follow me and tweet me your commuting news, tips and stories.
Let's make this whole Twitter thing worthwhile. See you in the Twitterverse!
Post Your Email Notices, Press Releases, Event Fliers, and Photos
Subscribe to the weekday Breakfast Links email FREE!
Get
updates straight to your inbox.