Lake Ridge Jeweler Repairs Ring Turned Bottle Opener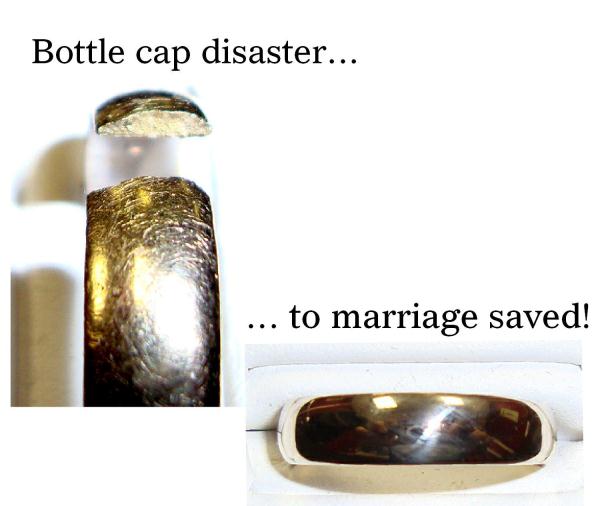 LAKE RIDGE, Va. — There's new life for a wedding band that was used as a bottle opener.
Lake Ridge jeweler Fred Van Doren said he spoke with a client who broke their wedding band while popping open a cold one. Van Doren took a look at the ring and noticed the breakage was caused by poor porosity.
"Porosity usually comes from using gold that is not sufficiently clean of other impurities or from gases interjected into the casting process. In this case the client had had the band made overseas where we see a lot of porosity issues arising from jewelers taking old gold to make new products without refining them first," Van Doren posted to his Facebook page.
Van Doren repaired the band by annealing it, and then made a warning to other men who might have the same habit of cracking a cold bottle with their rings.
"Guys, don't use your wedding band as a beer bottle opener. Not only will this save your ring it will probably save your marriage," stated Van Doren.
Van Doren owns Van Doren Jewelers in The Glen Shopping Center at Prince William Parkway and Old Bridge Road.
Post Your Email Notices, Press Releases, Event Fliers, and Photos
Subscribe to the weekday Breakfast Links email FREE!
Get
updates straight to your inbox.