Summertime and the Commute is Easy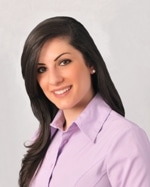 SLUG TALES 
Except for the time I spent going through the public school system, I have never been so excited for summer vacation to begin.
In addition to the busy summer we have planned this year – lots of weddings and other events to attend, with beach trips and weekend getaways packed in between – I have been looking forward to school getting out just as much as any elementary, middle or high-school student. And yet, I don't yet have children of my own and I'm not a teacher; I don't even work for the school system.
So what does summer break mean to me, you ask? It's very simple: no more school buses on the road and more parents working from home or taking leave for vacation, both of which usually indicate there will be less traffic and more parking available. I love summer!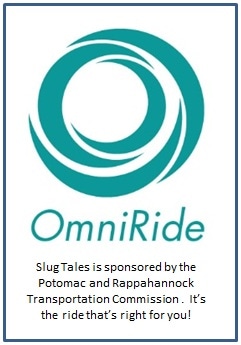 When I started my job in Washington two years ago this month, school was already out for the summer and I generally had very little trouble finding commuter lots with plenty of parking. Granted, this was also before Potomac Mills drastically reduced commuter parking in February 2011. Once I started commuting, I would tell friends how easy it was to commute, especially as a Slug. My daily routine consisted of driving 10 minutes to the mall, parking and hopping in a car directly to L'Enfant Plaza. In the afternoon, I would head back to the Pentagon to catch a ride home. Simple enough.
But I was spoiled by the light rush hour traffic during the summer, and unaware of how much that would change once those pencils and books were back in action, come September. By then, I had noticed a major increase in traffic, especially on local roads, and again when crossing the 14th Street Bridge into the District.
And then parking became even more difficult following the reduction at Potomac Mills, and I became a sort of Slugging nomad. It took some time to find a commuter lot that both fit my commuting needs and had space to park. I tried various locations, methods and combinations of transportation, and then had to figure it out all over again after moving twice.
Nonetheless, all year I have been counting down the months, weeks and days to June 15, or better yet, June 18, the first day of the expectantly easier summer commute.
Last summer, I was able to park at the ever popular Horner Road commuter lot in Woodbridge almost every day of the week; whereas, during the school year, it's generally only possible to park there on Fridays. I love the Horner Road lot because I can Slug directly to my office and back, without having to use the bus or Metro. And with the news this week that police are targeting parking violators at the Horner lot, my fingers and toes will be crossed that the parking situation this summer will look as good as last year.
Post Your Email Notices, Press Releases, Event Fliers, and Photos
Subscribe to the weekday Breakfast Links email FREE!
Get
updates straight to your inbox.
Readers also enjoyed...
A word from our sponsors...