Slug Tales: Bus Commuters Share Family Bond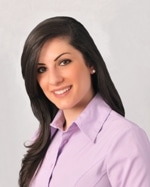 When it comes to commuters, you could say that we're like a family.
A big, somewhat dysfunctional family – but a family, nonetheless.
Sometimes commuters get mad at each other and bicker, like the two passengers who argued over a noisy cell phone conversation on an OmniRide bus. Sometimes we antagonize each other as siblings do, like the driver who road-raged her way up the High Occupancy Vehicle lanes on Interstate 95.
Then again, there is a certain sense of camaraderie amongst commuters that perhaps only those of us who make the trek in and out of the city each day can completely understand.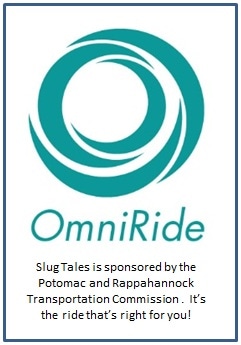 On an OmniRide bus last week, the driver waited as a passenger fumbled through her purse, looking for spare change. She didn't have enough cash on her SmarTrip rechargeable fare card to pay for her trip into Washington, so the bus driver allowed her to sit down to look in her wallet. Looking through her bags in the front seat, other passengers began to realize that she may need some help.
One passenger asked how much she needed, while another passed a few dollars her way.
"Is that enough?" someone asked from a couple of rows back.
When she still came up 20 cents short, the driver told her not to worry, that he would take care of it.
Grateful, the passenger took her seat and thanked everyone for their help. She hadn't realized that the funds in her account were so low, and just didn't have enough cash on her. The other passengers replied that they had been in her shoes before, and were happy to help.
On Monday, June 4, OmniRide's Spring Service Change took place and some of the bus schedules were changed. This seemed to create a bit of confusion at the commuter lot located at Va. 123, where I often catch the bus. Some commuters were aware that there were changes but hadn't checked to see if their regular bus route was affected.
It took a few extra minutes for passengers to board the bus, as several people stopped to ask our new driver if their stop had changed. The driver seemed frustrated, apparently not understanding their hesitation.
This set the bus' departure back a couple of minutes, and the driver was clearly anxious to get moving.
"Wait!" someone called out from a window seat. "Someone is running to catch the bus!"
Our regular driver would always wait when people were rushing at the last minute. As she always said with a smile, "No rider left behind!"
This driver certainly didn't share that theory. Exasperated, she complained that we were already leaving two minutes late, and that latecomers were not being fair to the passengers who arrived on time.
"We don't mind waiting," said a passenger in the second row.
"Maybe you don't, but you can't speak for everyone else on this bus!" the driver replied.
She ended up waiting, and then mildly scolding the late passenger, reminding her of the scheduled departure time.
Still, it was reassuring to see my fellow passengers supporting each other, yet again. If I am ever the one running late, or searching my wallet for fare money, I hope that my commuter family will be as willing to jump in and lend a hand.
Sure, commuters may have moments where they argue and don't necessarily get along with each other, but what family doesn't? At the end of the day, I'd like to think we all look out for each other, too.
And isn't that what family is all about?
Post Your Email Notices, Press Releases, Event Fliers, and Photos
The FREE email packed with local news
The FREE email packed with local news
The FREE email packed with local news
Sign Up