Occoquan Council Will View Venus Transit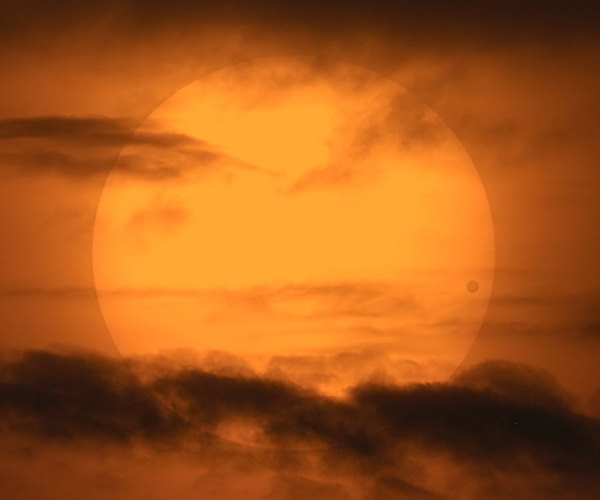 OCCOQUAN, Va. — The most pressing matter on the Occoquan Town Council agenda this week: the Planet Venus.
Mayor Earnie Porta and council members will hold their regular session at 6 p.m. at the Vulcan Materials rock quarry just across the river from the tiny town, where Porta will set up his telescope so all can view the celestial event.
The event, where the planet passes across the disc of the sun, occurs about once a century and comes in pairs, with the last one in 2004. Porta witnessed that transit from Egypt, but this time around said the scheduled town meeting kept him from traveling to a more optimum viewing space.
The rock quarry with its high ground and view of the horizon will provide some great views, if the weather cooperates.
"Even if it doesn't rain, it's still a bit of a crap shoot. We'll need a clear view of the horizon to see the transit, and in June there is often cloud build-up on the horizon at the end of the day. Hopefully, though, we will have clear skies. And even if we don't get to see the transit, perhaps folks will otherwise enjoy an outdoor meeting," said Porta in a press release.
Porta said he proposed the idea of an outdoor meeting to the Town Council about a month ago and members were supportive of an outdoor meeting.
Porta's telescope will be set up from 6 p.m. until the sun sets after 8 p.m., which should be the best time to view the transit.
Post Your Email Notices, Press Releases, Event Fliers, and Photos
The FREE email packed with local news
The FREE email packed with local news
The FREE email packed with local news
Sign Up