Dumfries 2012 Voter Guide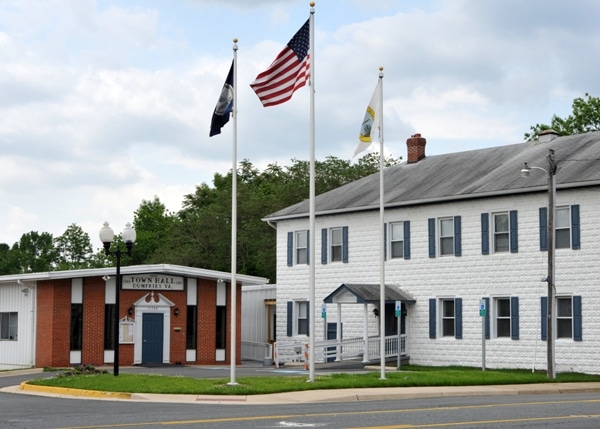 DUMFRIES, Va. — Dumfries residents will head to the polls Tuesday to elect new Town Council members as well as a new mayor. PotomacLocal.com has compiled our Dumfries' voters guide to help you understand who are the candidates and link you to their respective webpages.
Mayoral candidates
Nancy West – (Interim mayor)
Age 74
Married, four children (1 deceased)
Retired school employee
Why she's running: "Our 2020 Vision Statement talks about developing our old port area with restaurants, shopping and parks. The town is in negotiations to make that happen and, I hope that it isn't too many years down the road before we see a wonderful development there."
Gerald Foreman (Incumbent Councilman)
Age: 50
Married, one daughter
Aviation logistics consultant
Why he's running: "The Mayor performing as a Leader, serving 'all' the Town citizens, Business Owners, Town Government and fellow Councilmembers. The number one issue is the way Council works with each other, communicates, and exchanges ideas.  We need to do a better job." 
Council candidates
Dorothea Barr (Incumbent)
Realtor
Age: Not provided
Why she's running: Diversify town revenue streams, promote a better image of the town and ensure equal treatment of property owners and businesses regarding the application and enforcement of ordinances.
Willie J. Toney – (Incumbent, vice mayor)
Age: 61
Married, one stepson
Retired from Washington, D.C. government and youth services
Why he's running: "I advocate for people too often overlooked and try to be a strong voice for baby boomers because this is an aging community.
Charles Brewer (former Dumfries Councilman)
Age: Not provided
Fire sprinkler services manager
Three children
Why he's running: "I want to get the tax rate down, start a street light program and try to get the legislature to fund the Route 1 project."
Helen Reynolds
Age: 53
Principal Systems Administrator BAE Systems
Married, two sons
Why she's running: To bring integrity back to the council, and prosperity (bringing businesses to the town of Dumfries).
Derrick Wood
Age: 34
Married, three children
Personal chef
Why he's running: Improve community involvement, use technology to promote the town
Post Your Email Notices, Press Releases, Event Fliers, and Photos
Subscribe to the weekday Breakfast Links email FREE!
Get
updates straight to your inbox.