Special Election Date Set, New Board Takes Charge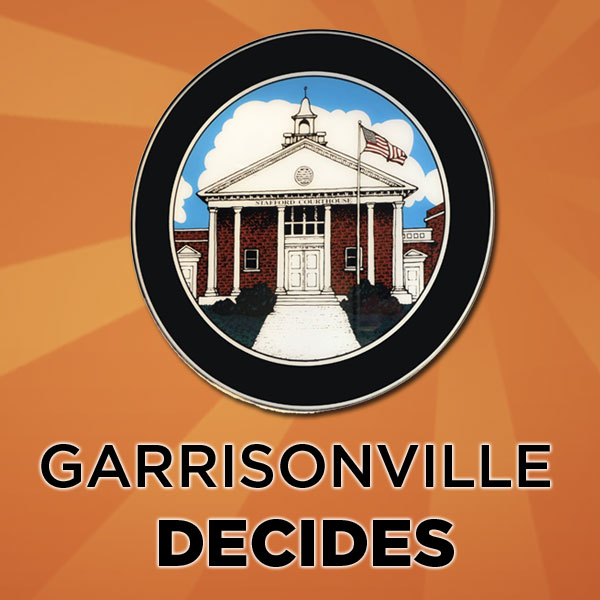 Stafford, Va. –– Stafford County has a new Board of Supervisors, led by Chairman Susan Stimpson and Vice Chairman Cord Sterling.
Republicans Stimpson and Sterling, who represent the Falmouth and Rockhill Districts, respectively, were appointed to their new positions by their peers on the Board Tuesday night.
Former Chairman now Del. –Elect Mark Dudenhefer (R-Stafford, Woodbridge) gave his official resignation during Tuesday night's meeting and will now focus on his new duties at the Virginia House of Delegates when it convenes its annual session Jan. 10. Prior to resigning, Dudenehfer abstained from voting Stimpson or Sterling into the new positions.
"The physical weight of the gavel in my hand is much lighter, certainly, than the responsibility that goes with the job. I think it's a responsibility that all the Board members feel as well; we want to represent all the citizens of Stafford in a fair way and managing your resources as best that we can," said Stimpson.
Also joining the Board on Tuesday is George Washington District Supervisor Bob Thomas, and Griffis-Widewater District Supervisor Jack Cavalier. Cavalier is the only Independent on the majority Republican Board.
Stimpson is the fourth woman to serve on the Stafford Board, and is its first female Chairman since Linda Mussleman in 1997. Stimpson is serving her first term on the Board, elected in 2009 to replace the retiring Chairman George Schwartz.
As Chair, she will continue to represent the residents of the Falmouth District as well as proceed over Board meetings.
Sterling was elected to the Board in 2008 and once more in November to a second four-year term.
Replacing the Garrisonville Supervisor
With Dudenhefer gone, the Garrisonville District remains without a Supervisor. The Board has 45 days from Tuesday to appoint an interim Supervisor from a list of four interested candidates.
Early talk favors Garrisonville District School Board representative Ty Schieber to fill the seat. Schieber is serving his second four-year term on the county school board.
Whoever the interim supervisor is, they will serve until a special election is held April 10 for Garrisonville District residents. That's when they'll vote for a permanent replacement, an election in which former Garrisonville Supervisor Democrat Gary Pash — the man Dudenhefer replaced when elected in 2005 — says he's interested in running in.
In December, Stafford Registrar Greg Riddlemoser suggested holding the special election in November to coincide with the presidential election. He told supervisors a special election in the Garrisonville District would cost taxpayers $8,000, and would get an estimated eight percent voter turnout – based on previous special election turnout rates in Stafford – versus the 70 percent voter turnout seen during the 2008 presidential election.
Stafford Aquia District Supervisor Paul Milde Tuesday lobbied a failed effort to hold the special election later this year.
"My reason for wanting a November election, it's not a matter of hoping, we know that, probably, this position will be decided by 10 to 15 percent, if we're lucky, maybe as low as eight-percent of the voters in Garrisonville District instead of what we know for sure would be around 70 percent of more. So you're looking at having 10 times the voter input if you go to November," said Milde.
Sterling said the appointee would not serve the members of the Board, but the Garrisonville residents, and voted to hold the election sooner than later.
"The quicker we can put this before the citizens of Garrisonville the better. Yes, there's always the issues of voter fatigue, that's the way things work in a democracy, but hopefully we won't see that," said Sterling.
Post Your Email Notices, Press Releases, Event Fliers, and Photos
Subscribe to the weekday Breakfast Links email FREE!
Get
updates straight to your inbox.