Crime Watch: 2 Nabbed in I-95 DUI Cases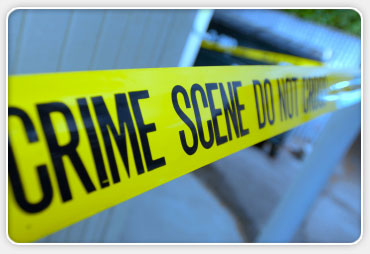 Stafford, Va. — Sheriff's deputies on Thursday charged two people in separate DUI cases on Interstate 95.
A deputy was called at 1:20 p.m. to investigate a car traveling on I-95 south at the Va. 630 exit in Stafford, after someone called 911 to report the car was swerving between lanes. The deputy stopped the car, smelled alcohol on the driver, noticed the driver's speech was slurred, and later found marijuana inside the car, said Stafford sheriff's spokesman Bill Kennedy.
The driver was also seen throwing objects from the car while on I-95, said Kennedy.
Austin Brown, 21, of Hampstead, N.C., is charged with DUI, possession of marijuana, and possession of an open container of alcohol, said Kennedy.
At 10:45 p.m., another driver called 911 to report a car traveling south on I-95 appeared to have been driven by a drunken driver.
A deputy caught up with the car and followed it to a WaWa gas station near the intersection of Va. 610 and I-95 in North Stafford. The car was parked and the occupants wereinside the store when the deputy arrived, said Kennedy.
The deputy confronted the two as they walked out and then questioned the driver, who told the deputy his passenger had been driving the car, said Kennedy. The deputy noticed the man had slurred speech and glassy eyes, and determined he was the driver, said Kennedy.
Timothy Garrett, of Kings Row in Dumfries, is charged with DUI, refusing a breath test, and habitual DUI offense, said Kennedy. His license was revoked and he was taken to Rappahannock Regional Jail and held on bond.
More police reports:
Attempted Burglary – On December 26th at 8:13PM, police responded to the 13300 block of Orangewood Dr in Woodbridge (22191) for a burglary in progress. The caller, a neighbor, reported to police that he heard several loud bangs coming from a residence in the above area. As the caller approached the residence, he observed a group of 6 unknown men exit the residence. The males walked in different directions. Police arrived and observed a window and door which the males attempted to pry open. No entry is believed to have been made and no items were reported missing. Police set up a perimeter around the neighborhood and were able to locate and detain 4 of the 6 males, 3 of which were juveniles. The investigation further revealed that one of the juvenile males detained was involved in a burglary which was reported to have occurred in the

13100 block of Tango Ln in Woodbridge (22193) earlier that morning around 1:07AM. In that burglary, entry appeared to have been made through a rear basement window which had been broken out. A handgun, gaming console and other items, valued around $2,000, were reported missing. A search was executed at the residence of the juvenile, believed to have been involved in that burglary, located in the 13000 block of Thrift Ln in Woodbridge. As a result, the handgun and a majority of the items reported missing in the Tango Ln burglary were recovered. The investigation continues into the identity and arrest of the remaining two suspects. The following charges have been placed against 2 of the 4 individuals detained.

Arrested:

Darecio Andre FULSON, 18, of 15261 Coachman Tr in Woodbridge

Charged with attempted burglary and conspiracy to commit a felony

Court date set for January 26, 2012, held WITHOUT bond

Arrested: (Juvenile)

A 16 year old male of Woodbridge – connected to both burglaries

Charged with attempted burglary, grand larceny of a firearm and possession of a firearm

by a juvenile

Court date unavailable, held at a Juvenile Detention Facility

-Prince William police
Post Your Email Notices, Press Releases, Event Fliers, and Photos
Subscribe to the weekday Breakfast Links email FREE!
Get
updates straight to your inbox.