Apology Issued in Banana Man Case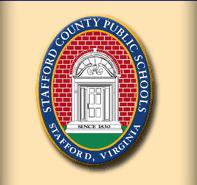 Stafford, Va. — Those who rallied in support of Banana Man last week were not wrong to do what they did.
In an effort to protest Colonial Forge High School Principal Dr. Karen Spillman's decision to suspend 14-year-old Bryan Thompson after he ran down the football field during halftime wearing a banana suit Sept. 16, students wore "free Banana Man" t-shirts in light of the incident. School officials stopped students from wearing the shirts.
Late Friday afternoon, Stafford County Public Schools Superintendent Dr. Randy Bridges said Spillman's attempt to stop students from wearing t-shirts stating "free banana man" was uncalled for.
"We have concluded that many of the actions taken by the school were inappropriate. We are sorry for any embarrassment or inconvenience incurred by the students who were appropriately exercising their freedom of speech and by the families of those students," said Bridges.
Bridges went onto say the school system supports students' rights to free speech.
After he ran down the field in costume, Thompson was placed in handcuffs and detained by the sheriff's department, was later released but was never charged with a crime.
Thompson was also suspended from school for 10 days but later had the suspension dropped.
According to reports, Spillman was in the spotlight 10 years ago when she was principal of Woodbridge Senior High School and had a local newspaper reporter arrested after meeting with her in her office.
Post Your Email Notices, Press Releases, Event Fliers, and Photos
The FREE email packed with local news
The FREE email packed with local news
The FREE email packed with local news
Sign Up