Advanced Title & Settlement's Advance My Community Give Back advancemycommunity@closeithere.com 571-308-8636
Through Advance Title & Settlement's "Advance My Community Give Back" program, 30% of their sales commission will be donated to local charities until Nov. 4, 2013 by 11:59 p.m. Local no- profit charities will receive their percentage of the campaign funds raised based on the percentage of total votes they obtain by Nov. 4. Help these nonprofit charities today by casting your vote.

*** Homeowners looking to sell, buy, refinance or short sale contact advancemycommunity@closeithere.com
*** If you are a Realtor or mortgage professional who's not being mentioned below contact advancemycommunity@closeithere.com
Click here to see the current voting results
Note: Due to a strain in our voting system, we've switched to a different polling platform. To view the results from the previous platform, please click here. These votes will be tallied along with votes under our new platform.
Real Estate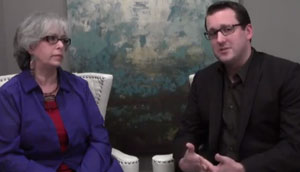 Kathy Strauss and Brett John Johnson tell us more about the Workhouse Arts Center in Lorton.
Learn more about Write by the Rails, a non-profit organization participating in the Advance My Community Giveback by Advanced Title and Settlemen
If you are facing long-term loss of income and tried to modify your loan and was unsuccessful you may want to consider reaching out to a professional to educate yourself about all of your alternatives.
When you purchase a home, you are really purchasing the title to the property — which is the right to occupy and use the property.