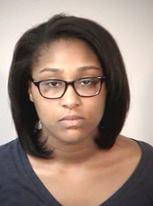 From Stafford County Sheriff's Office:
On March 21, 2017, at 7:09 p.m., Deputy C.N. Mireles responded to a larceny at the Rite Aid located at 1095 International Parkway. When he arrived he met the loss prevention officer who advised a store employee, Tyra Powell, had been making suspicious returns of store merchandise. The loss prevention officer stated Ms. Powell would ring up a cash sale and if the customer failed to take the receipt, would use it to fictitiously return the item and pocket the cash. These returns had occurred as many as nine times on eight different days in March. (more…)
Subscribe Now for Free!
Get
updates straight to your inbox.