Schools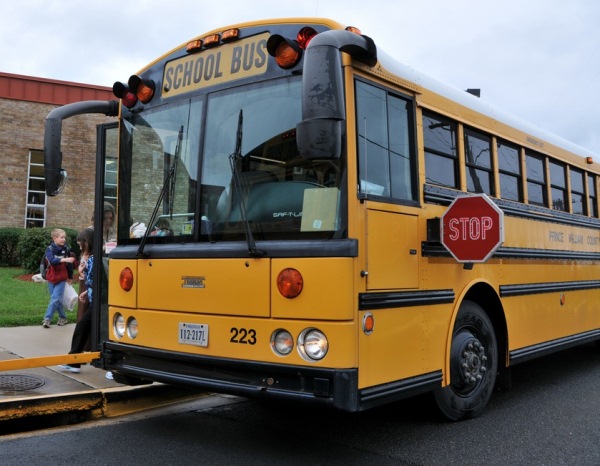 New boundaries please Department of Justice
Prince William County Schools released their new boundary plan for the 12th High School created in cooperation the United States Department of Justice (D.O.J.).
Should the School Board decide to implement the new Alternative Boundary Plan, the D.O.J. has indicated to PWCS that their agency would not object nor would they pursue legal action.
D.O.J. Input
The previous boundary plan was called into question by the Civil Rights Division of the D.O.J. for failing to provide similar demographic diversity that as seen in neighboring schools. The D.O.J. also felt that the boundary map carved out "island" neighborhoods excluded from the new boundaries.
However, this new plan, entitled the "Alternative Boundary Plan" satisfies the D.O.J. It creates a more racially diverse student body and provides a more equitable distribution of economically disadvantaged and Limited English Proficiency (LEP) students throughout mid-county schools.
According to Supervisor of Planning, Dr. Matthew Cartlidge, the Alternative Boundary Plan takes into consideration guidance from the D.O.J. as well as community input.
"[The D.O.J] were given all emails that were sent to staff regarding the 12th High School. As we were collaborating with them, we continued to provide feedback about the history of neighborhood assignments," Cartlidge said.
Differences Between the Plans
Cartlidge listed what he believed to be key differences between the Alternative Boundary Plan and the last recent revision, Administrative Recommendation Version 1.2.
   •   The neighborhoods north of Prince William Parkway (State Route 294), which are currently assigned to Benton Middle School, will remain assigned to Osbourn Park High School, rather than being reassigned to the 12th High School, now under construction. These include the Bacon Race, Cannon Bluff, River Falls, Coventry Glen, and Reids Prospect areas
 •   The neighborhoods of Ridgefield Village and Queensdale, which are currently assigned to Osbourn Park High School, are now proposed for reassignment to the 12th High School.
   •   The neighborhoods of Smalls Crossing, Victory Ridge, White Oak Estates, Websters Landing and the eastern section of Trentdale, which are currently assigned to Hylton High School, are now proposed for reassignment to the 12th High School.
In regard to feeder schools, the new plan would take some students from both Benton and Beville middle schools.
Demographics
The plan satisfies the demographic requirements .of the U.S. Government by more equitably distributing minority students who attend public high school in mid-Prince William County.
The PWCS Office of Facilities Services estimated that 45.7 percent of the population at the 12th High School will be members of a racial minority, 12.8 percent will be economically disadvantaged and 2.9 percent will be Limited English Proficient.
These new demographics are more similar to that of nearby Osbourn Park High School, which will be at 53.6 percent minority, 25.2 percent economically disadvantaged and 9 percent LEP.
Moreover, should the Alternative Boundary Plan be accepted, it would not radically alter the demographic makeup of surrounding schools, which was also important to the D.O.J.
Osborn Park's demographics would not significantly change. The school would see only a 2.6 percent increase in minority students, a 5.1 percent increase in economically disadvantaged students and a 2.3 percent increase in LEP students.
PWCS estimates Hylton High School will be at 74.8 percent minority students after the 12th High School opens. However, it will also only see a small percentage increase over its previous demographic numbers. Hylton will receive 3.7 percent more minority students; 3.8 percent more economically disadvantaged students; and 0.9 percent more LEP students.
There is not a significant difference in demographics at Brentsville, Forest Park or Patriot High School, which are schools that will be minimally affected by these boundary changes.
Balancing Enrollments
The opening of the 12th High School helps alleviate overcrowding at Osbourn Park, Hylton and Brentsville District high school and to a lesser extent, Forest Park and Patriot high schools.
In the school year 2016-17, Osbourn Park will open with an estimated enrollment at 87.8 percent capacity, in comparison to 121.2 percent capacity without the new school opening.
Comparative percentages for the other schools are as follows: Hylton 102.2% v. 119.2%; Brentsville 104.3% v. 123.7%; Forest Park 103.3% v. 108.9%; and Patriot 138.8% v. 133.7%.
The 12th High School will open in 2016 at 77.7 percent capacity, but that will increase to 101.7 percent in 2018-19 when it has a senior class. By 2018-19 school year, it will already be at 101.7 capacity.
One reason the plan does not do more to help alleviate overcrowding at Patriot and Battlefield high schools is that a 13th high school is planned to alleviate overcrowding in Western Prince William Schools. Also, the 12th High School is located in mid-county.
Editor's note: This story was written by Bristow Beat as part of a news sharing relationship with Potomac Local. Click here to read the full story.