Schools
Top Stories
Slower growth would give schools time to catch up, panel says This past weekend, the Virginia Leadership Institute hosted Keep Reading...
American National University's Northern Virginia Center opened its doors in Manassas in February, and it is the university's 31st and newest campus.
Growth continues to be a challenge in Prince William County, organizer says On Saturday, October 18, 2014, Virginia Leadership Keep Reading...
STAFFORD COUNTY, Va. – It's the first day of school and already some activities are already canceled.  This is what Keep Reading...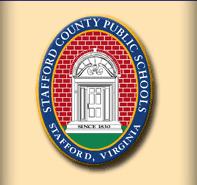 STAFFORD COUNTY, Va. – Stafford school officials announced the appointment of several new key positions inside the public school system: Keep Reading...
PRINCE WILLIAM COUNTY, Va. – He spent 20 years Gar-Field High School in Woodbridge. Now, long-time principal Roger Dallek has Keep Reading...
MANASSAS, Va. – Megan Devine says she was never one of those "rich kids" who didn't have to worry about paying for Keep Reading...
STAFFORD, Va. – At their meeting on Tuesday, June 24, 2014, the Stafford County School Board approved the appointment of Keep Reading...