Manassas
Top Stories
Several events planned for November   The Manassas Museum asks "What's Under Your Feet?" and features some "wild women" in Keep Reading...
Disabled train at Godwin Drive in Manassas A broken down train is causing headaches for drivers in Manassas. A Keep Reading...
Victim hit while outside car A man was struck by a car and dragged on Wednesday. Police said the Keep Reading...
American National University's Northern Virginia Center opened its doors in Manassas in February, and it is the university's 31st and newest campus.
Manassas health center serves as backdrop to announce new push to get more on Obamacare Virginia Governor Terry McAuliffe Keep Reading...
Partnership with George Mason University should strengthen Manassas schools, says candidate The four candidates for Manassas City Council gathered Keep Reading...
MANASSAS, Va. - On October 8, two out of four suspects were arrested in connection to the armed robbery and assault Keep Reading...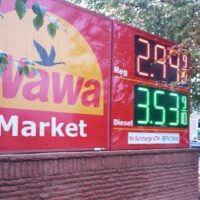 Gas prices continue to fall across the region.