Slug Tales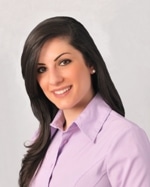 Slug Tales 
If there's one thing I've learned since I started slugging a few years ago, it's that slugs don't adapt easily to change.
That may seem surprising, considering slugging is so innovative in itself. As legend has it, this unique method of commuting traces back to the 1970s, when commuters would wait for rides near bus stops, fooling the bus drivers who mistakenly thought they were waiting for the bus. Becoming annoyed by the confusion, the nickname "slugs," just like the counterfeit coins passengers might try to pass off as payment for bus fare, caught on… so the story goes.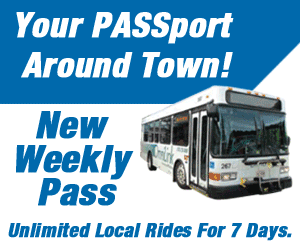 And since then, new commuter lots were constructed and new slug lines were created over the years, and it all seems to work pretty well. So when I considered the idea of starting a new slug line at Tackett's Mill for L'Enfant Plaza, I knew it would take a lot of work, but it seemed completely feasible.
Early in my commuting days, I would slug back and forth from the commuter lot at Potomac Mills. The location was convenient, and I could almost always find parking and a ride available, but it didn't last long. In February 2011, Potomac Mills mall decreased the number of commuter parking spaces by 75 %, and many commuters like me had to find other places to park.
I tried the Horner Road lot, but could never find available parking, so a friend suggested the lot at Tackett's Mill. The lines at that commuter lot only went to the Pentagon, Crystal City and Rosslyn, so my friend explained that she would slug to the Pentagon every morning and take the Metro one stop to L'Enfant, doing the reverse every afternoon.
That worked fine for a while, but then I started to realize how much time we were wasting on the Metro. Occasionally, I would ask drivers in the morning if the Pentagon was their final destination, or if they'd be driving into D.C. Many times, they were and didn't mind driving me across the bridge, which was nice. Then it hit me – I'm not the only one commuting from Tackett's Mill to D.C. My friend is doing it, some of the drivers are doing it, and I was willing to bet many slugs were doing the same thing.
So my friend and I decided that we could change this; we could start a new line. We made signs that said "L'Enfant" for the morning, and "Tackett's Mill" for the afternoon ride home. We created flyers advertising a "new slug line!" and distributed them periodically on cars in the evenings. We put up signs by the Pentagon line, posted in message boards, spreading the word. We were pioneers!
But every morning, without fail, well-intentioned slugs would see me standing with my "L'Enfant" sign and advise, "Oh, you can't slug to L'Enfant from here. You have to go to Horner." Most drivers would pass me by in the Pentagon line, but I would hold out as long as I could for that one driver who'd be willing to drop off in D.C. Sometimes, other slugs would stand and wait with me. It was finally catching on!
In the afternoon, I'd do the same, standing in the line for Horner Road while holding my sign for Tackett's Mill. When it was my turn for the next ride, I would ask the driver if they would drop off at Tackett's Mill. My friend and I would usually attempt this together, giving drivers more incentive to take both of us and make only one stop. Until the backlash came.
I could feel the tension building that day in the slug line, but wasn't entirely sure why anyone would be bothered by where I was slugging. It wasn't affecting them; if anything, I was letting people behind me go ahead when drivers weren't willing to drop off at Tackett's Mill.
"If she keeps holding that sign, drivers are going to think this line isn't going to Horner and they won't stop here!" said one lady, as if I wasn't standing right there, within earshot.
Thinking she was being irrational, I started ignore her. Nobody is going think that, I thought. Drivers know that this line is for Horner, and they will understand that I'm the only one holding a sign. It's not like I was stopping cars from picking up; plenty of drivers were picking up slugs for Horner Road.
Then the others started to chime in.
"Yeah! She holds that sign every day! That's probably what's making the line move so slow!"
Okay, now I was becoming the scapegoat for a slow-moving slug line? My sign had nothing to do with that!
Finally, I became frustrated. I was tired of being turned down, rejected by drivers who weren't going the direction I needed to go. I was sick of the slugs, bless their hearts, telling me every day that I couldn't go where I needed to go, just because "this line doesn't go there." I tried, but I was sick and tired of trying. And eventually, I gave up.
Since then, the Prince William County attempted to start a new lot by leasing space in a church parking lot, which failed miserably. Afterward, a new commuter lot on Telegraph Road is open, and six months later, finally starting to catch on with slugs. Although the supporting infrastructure to connect the Telegraph and Horner Road lots has yet to be completed, the location is more convenient and is more easily accessible to commuters from the HOV lanes.
When it comes to slugging, I suppose change may indeed be possible, it just takes time… a lot of time!
Posted in: LifestyleSlug Tales