Top Stories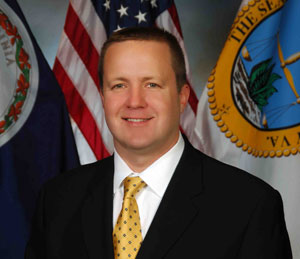 WOODBRIDGE, Va. – Two violent crimes in Woodbridge sparked reaction from Prince William County's top leader Corey Stewart on Tuesday, Keep Reading...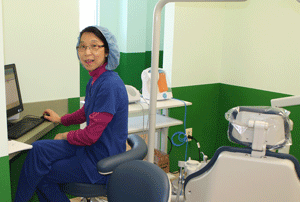 MANASSAS, Va. – The chronically sick, under insured, or uninsured in need of medical attention now have a new option in Manassas.
The Evergreen Health Clinic opened its doors on Monday offering an all-inclusive approach to treating the sick and tracking their progress keep them on the road to getting well.
The center in the Evergreen Terrace Building on Liberia Avenue offers primary health care, dental, OBGYN doctors, as well as outpatient behavioral health services provided by state-certified clinical physiologists. This center joins its sister location, the Ridgewood Health Clinic on Prince William Parkway in Woodbridge, which are both operated by the Greater Prince William Community Health Center.
"We want to open ourselves up to give people as much access as possible. Insured, uninsured, we don't care," said clinic director Frank Principi.
Open to everyone
Both centers treat anyone regardless of where they live, if they their sick or well, young or old. In fact, the center's oldest patient is 92. Patients come here from at least 32 zip codes in Virginia and Maryland.
The health clinic in Manassas is also located on a local bus line, and the idea is to get people in to see the doctor, get them treated, and then give them the medication they need from the in-house pharmacy during the same visit. The full-service pharmacy at Evergreen is slated to open April 1 and will be open to the public. The clinic also provides discounted or free medications for diabetes, asthma, heart disease, and other low cost, "maintenance" drugs people need every day for illnesses commonly treated at the clinic.
There are four doctors at Evergreen and more will be added as patient demand grows. The clinic scheduled appointments for 90 patients on its first day Monday, and its expected Evergreen will eventually serve 5,000 patients in its first year. The Ridgewood Clinic in Woodbridge already serves 10,000 patients per year.
"When our patients come in they don't have sniffles – they have multiple chronic diseases and it can be very difficult to manage…it's like a jigsaw puzzle," said Principi.
Network of care
While the all of the exam rooms are state of the art with primary care located on one side of the clinic and OBGYN care dedicated to the other, some patients must be referred out to specialists like ophthalmologists and podiatrists. For that, the clinic has worked out at least two dozen special agreements with doctors in the area ensuring that referred patients with little or no insurance will receive the same level of healthcare as those with a insurance card.
"That patient is going to walk into that doctors office like they own the place, just like any other patient, but they're going to be paying 45 bucks for that visit versus hundreds of dollars," said Principi.
Coming to the Prince William Community Health Center is not free. Uninsured patients pay about $45 per visit, while some insured patients pay about $60. The center also takes Medicaid, the monies of which go to help subsidize uninsured patients.
Tracking results 
The clinic received a $650,000 Obamacare grant to open the Evergreen Clinic, and 15% of its operating budget is made up of federal money provided by the Health and Human Services Department. To keep getting those federal dollars, Evergreen must continue to track patient outcomes and prove their doctors are making a dent and improving the health of their patients in Manassas, Manassas Park, and Prince William County.
Principi said the health needs in the Greater Manassas area are actually greater than they are in Woodbridge.
About 2,000 patients being seen in his Woodbridge clinic come from the Greater Manassas area. The hope is more from Manassas will choose to come to Evergreen to free up resources in Woodbridge, which would allow patients there to be scheduled and seen for a "well" visit sooner.
Many of the clinic's patients are working families that have historically neglected ignored their healthcare needs, sometimes because they simply didn't know it was available to them.
"Let's say you're an immigrant working two jobs, and you have two kids, no health insurance… you're going to have health issues just like anyone else and if you don't deal with them you are going to have these kinds of problems  that we're seeing the community," said Principi.
Room to grow
With room to expand, the center will look to bring in more imaging services for X-rays, and is already working with LabCorp and Northern Virginia Family Services to provide services to patients. There is 15,000 square feet of space on the third floor, above the Evergreen Clinic, that could be used for offices for specialty doctors as demand grows.
The Greater Prince William Health Center in Woodbridge was on the verge of collapse five years ago before Principi took over. He says a poor business model of only treating uninsured patients left the clinic in the red. The Woodbridge clinic expanded in 2010 and today has more than 80 employees shared between both locations.
PRINCE WILLIAM COUNTY, Va. – Someone crawled into a woman's bed and sexually assaulted her. Now police are asking the Keep Reading...
QUANTICO, Va. – Col. David Maxwell, the commanding officer at Quantico Marine Corps Base, will lay a special wreath commemorating Keep Reading...
DUMFRIES, Va. – Some residents of Dumfries say they didn't have enough warning that their car would be towed during Keep Reading...
Posted in: Dumfries NewsPrince William
PRINCE WILLIAM COUNTY, Va. – Two people were killed and three injured early Sunday morning in a car crash in Keep Reading...
Posted in: News
Manassas officer hit by texting driver returns to work after seven-month recovery – It's been a long journey, but Manassas City Keep Reading...
Posted in: News
A found lottery ticket netted $250,000 for a Manassas man. According to the Virginia Lottery, Scott Murillo bought the Mega Keep Reading...
Harmony Harmony is a beautiful, 4 year old tuxedo female. Keep Reading...
Samantha: She is a spectacular young cat, about 3 yrs old spayed female tabby. She is a fabulous, friendly, young, Keep Reading...
Kingston: A playful and affectionate, 1 year old DSH tuxedo male who loves to curl up in your lap. He gets Keep Reading...
Dog found in south Stafford 1/16/14: Lab/Hound male mix. Very skinny, very scared. Found Keep Reading...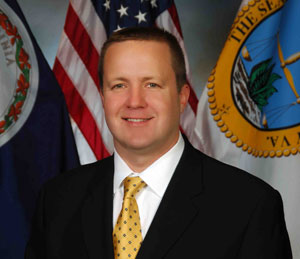 WOODBRIDGE, Va. – Two violent crimes in Woodbridge sparked reaction from Prince William County's top leader Corey Stewart on Tuesday, Keep Reading...
PRINCE WILLIAM COUNTY, Va. – Someone crawled into a woman's bed and sexually assaulted her. Now police are asking the Keep Reading...
NORTH STAFFORD, Va. – A child was found barefoot and sitting by a creek in North Stafford. A man called 911 Keep Reading...
PRINCE WILLIAM COUNTY, Va. – Police say three teenagers posted inappropriate images of girls onto the Instagram social network to Keep Reading...
Prince William County Schools Superintendent Steven Walts proposed adding three days to the end of the 2013-14 school year to make up for the 12 missed days of schools and the five 2-hour delays due to weather.
Officials took issue with how the Prince William County Public School System budgets its money. The County's Board of Supervisors, Keep Reading...
Chairman Corey Stewart says and says money to lower class sizes and increase teacher pay has to come from somewhere.
There was a surprise for a little girl in the fifth grade at Antietam Elementary School in Lake Ridge on Thursday. Keep Reading...
I am a supporter of  Prince William County Supervisor Pete Candland. I don't live in his district  of Gainesville and Keep Reading...
If you watched the BOCS on February 25, you may have seen the debate raging to set the advertised tax Keep Reading...
Mom on the Run: The Next Chapter I recognize my son's ringtone immediately. It cuts through any sound, any background, Keep Reading...
Last week I read this Police Report: Assault by Mob February 15th at 6:38PM, officers responded to Potomac Mills Mall Keep Reading...