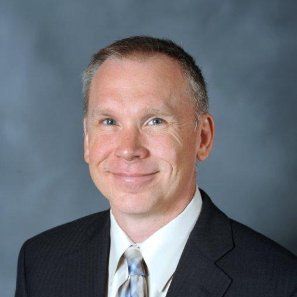 Raymond Utz, head of Prince William County's planning office, is charged with two counts of indecent exposure.
Here's the full police report:
Indecent Exposure | Obscene Sexual Display – On November 17th at 11:58AM, officers responded to investigate an indecent exposure which was reported to have occurred in the area of Gideon Dr and Smoketown Rd in Woodbridge (22193). The victim, a 38 year old woman of Triangle, reported to police that she was stopped at the above intersection when an unknown vehicle pulled beside her. The victim then observed the driver, and only occupant of the vehicle, lower the passenger side window. At that point, the victim noticed that the driver was exposing himself and making an obscene sexual display. The victim was able to provide police with a description and license plate information of the vehicle. Officers were able to determine that the vehicle, a black Honda CRV, was registered to the accused and that the same vehicle was reported to have been involved in a similar encounter reported earlier in the day. In that incident, the victim, a 39 year old woman of Woodbridge, reported to officers that a black Honda CRV with a similar looking driver pull next to her while stopped in the area of Old Bridge Rd and Mohican Dr in Woodbridge (22192). As with the later incident, the driver lowered the passenger side window to get the attention of the victim. As the victim looked over towards the suspect vehicle, she observed the driver expose himself while making an obscene display. The victim pulled away from the other vehicle and immediately contacted police. Following the investigation, the accused was connected to both incidents and was subsequently charged.

                Arrested on November 19th: [No photo available]

                Raymond Ernst UTZ, 49, of 44 Bexley Ln in Fredericksburg

                Charged with 2 counts of indecent exposure and 2 counts of obscene sexual display

                Court date: pending | Bond: released on court summons
The "Promenade at First Town Center" project in Dumfries is moving ahead. Dumfries will hold a public hearing to get Keep Reading...
Virginia Railway Express riders: pull out your calendars and take note. Here is the holiday schedule for all VRE trains, Keep Reading...
Posted in: NewsTraffic & Transit
At a formal pole removal ceremony on today, the City of Manassas Public Works & Utilities Department officially declared the Keep Reading...
Posted in: Manassas
Two soon-to-be graduates from our area will be ready to patrol the streets and highways of Virginia. Muhammad Ismail Abbasi, Keep Reading...
Posted in: News
Stafford authorities say they have completed their investigation into a choking incident at Brooke Point High School. A football player Keep Reading...
Traffic on a portion of Route 1 in Woodbridge will shift on Friday morning, said Prince William County Director of Keep Reading...
Posted in: News