Subscribe Now for Free!
Get
updates straight to your inbox.
Promoted Posts
There's a story behind every Habitat for Humanity project Dee Vanterpool moved to her Manassas townhouse in 1992. A quaint...
Keep Reading
Sponsored by the Prince William County Police Department, this is the second of six stories in our series that will examine...
Keep Reading
Ph.D. candidates studying at George Mason University's Schar School of Policy and Government partnered with Habitat for Humanity Prince William...
Keep Reading
More Promoted Posts »
Photos: Ian Lovejoy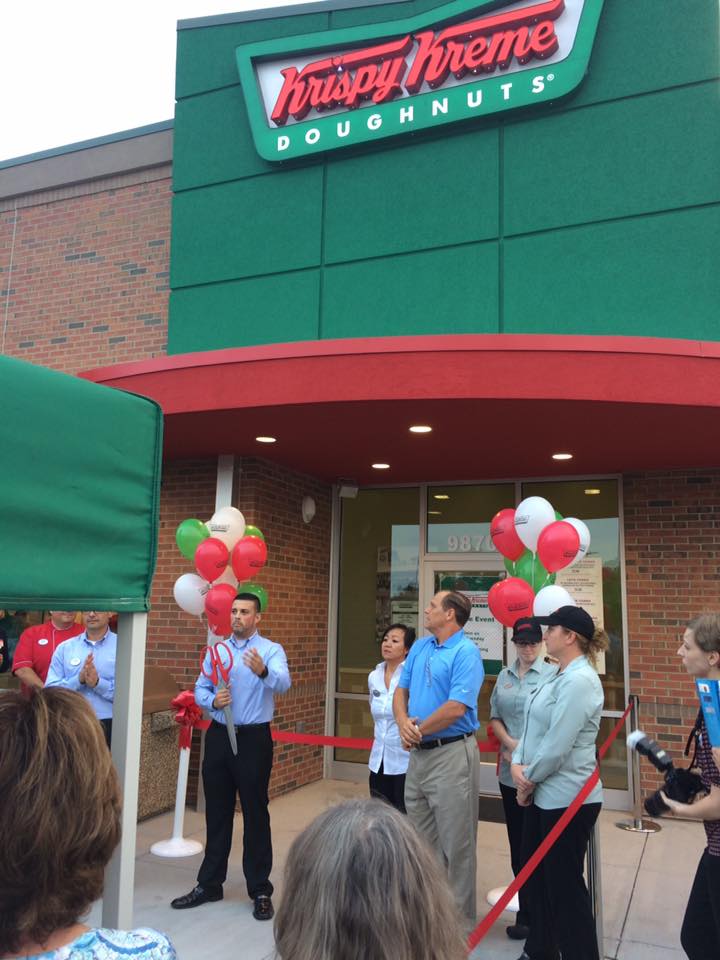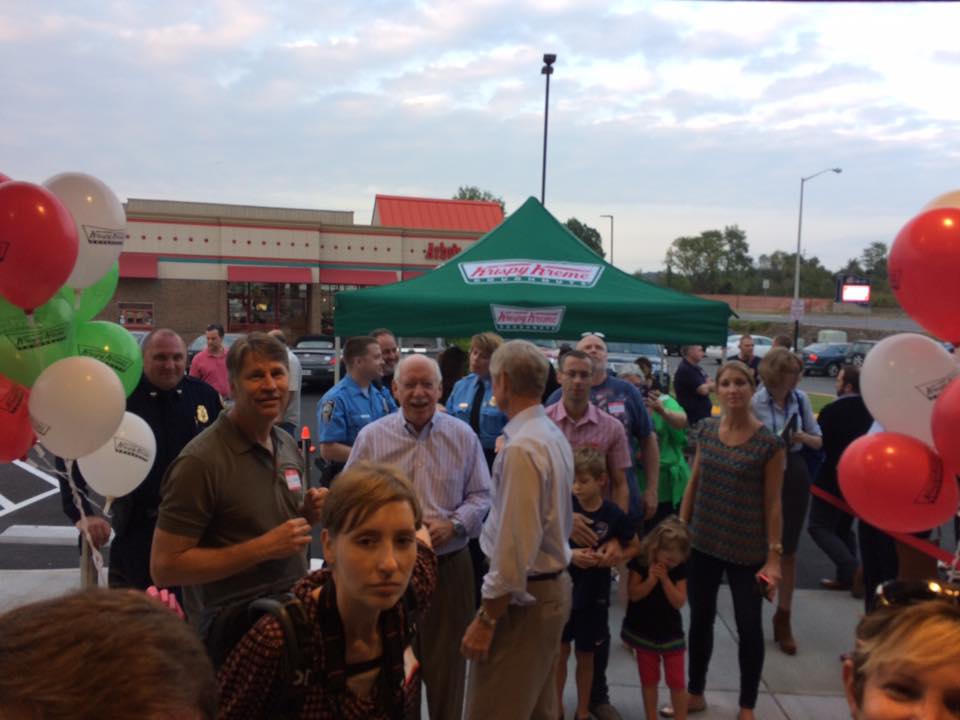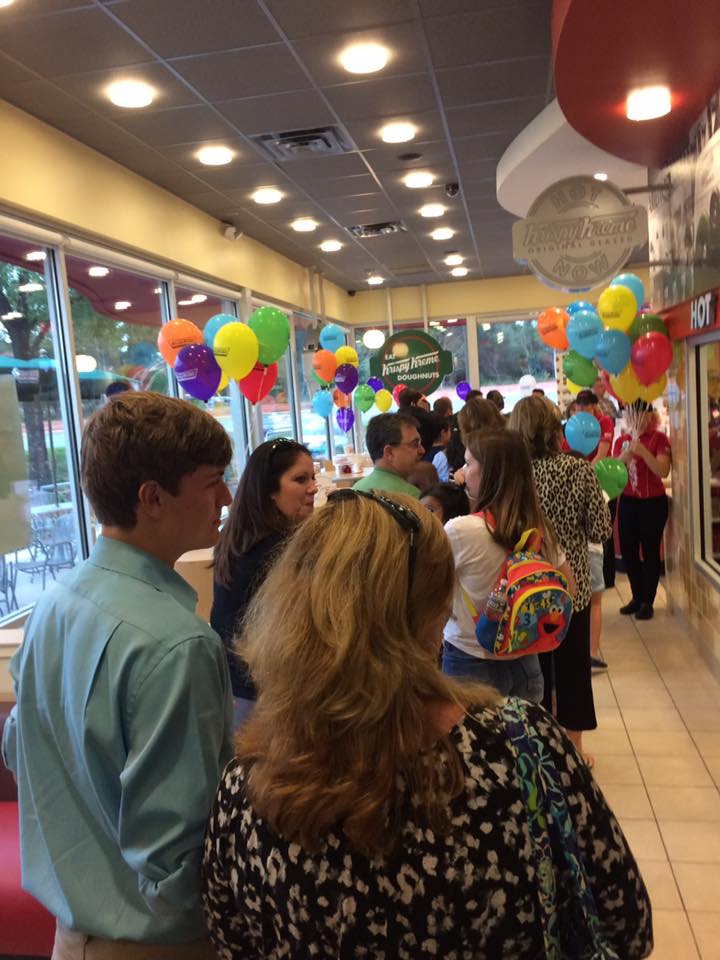 Keeping Reading...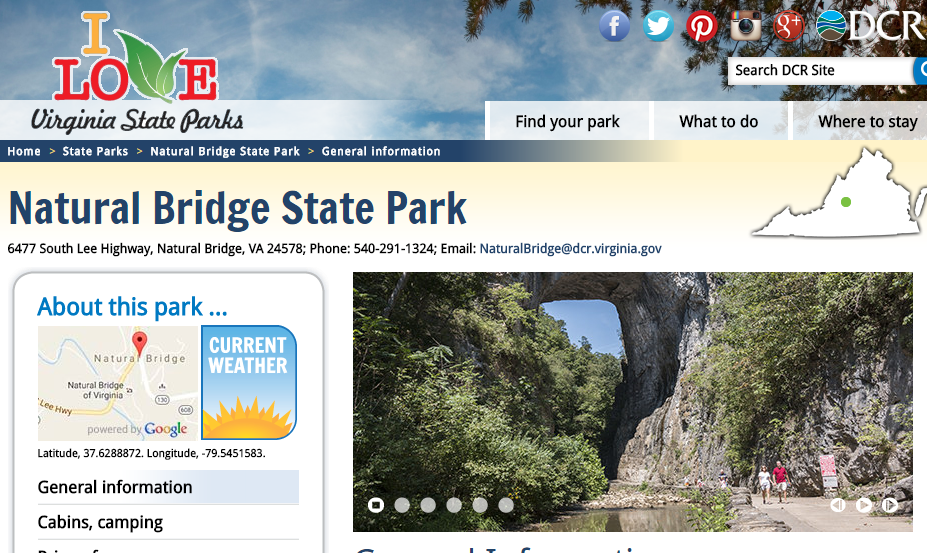 Welcome #37! @GovernorVA declares Natural Bridge a Virginia State Park pic.twitter.com/5A5mIkyG1b

— Virginia State Parks (@VAStateParks) September 24, 2016
Not local, but very cool. 
From the National Park Service: 
U.S. Secretary of the Interior Sally Jewell has designated the geologically and historically significant Natural Bridge site in Rockbridge County, Virginia as an Affiliated Area of the National Park Service (NPS).  The site, recently designated as a state park, will be managed by Virginia State Parks.

First purchased by Thomas Jefferson from King George III of England in 1774, Natural Bridge has captivated visitors for hundreds of years.  The limestone arch rises 215 feet above Cedar Creek and is located within a hilly, wooded landscape with hiking trails and scenic vistas.  It was designated as a national historic landmark in 1998.

"Growing up near and working at Natural Bridge in my early years may be the true source of my 40 years of commitment to the protection and enjoyment of our National Parks," said National Park Service Director Jonathan B. Jarvis. "It is with great pride that it is now part of the Virginia State Park System and an Affiliated Area of the National Park Service."   

Affiliated Areas are neither owned nor administered by the federal government, but they preserve important segments of the nation's heritage. Some of these have been recognized by Acts of Congress, others have been designated national historic sites by the Secretary of the Interior under authority of the Historic Sites Act of 1935.The National Park Service administers 22 national park sites in Virginia.  Visitors to national parks in Virginia spent $983 million in 2016 resulting in an overall economic impact of $1.3 billion.
RT @GovernorVA: Proud to announce the newest addition to our @VAStateParks – Natural Bridge State Park pic.twitter.com/McyOOFtABy

— Virginia State Parks (@VAStateParks) September 24, 2016
Keeping Reading...
Submitted: 
Two local businesswomen are first to bring new live action entertainment trend to the area

Escape Rooms – the hottest new trend in entertainment – are arriving in Woodbridge! Escape Room Woodbridge is scheduled to open October 15th, at 12668 Darby Brook Ct. in Woodbridge. With three differently themed rooms, each accommodating up to ten people, Escape Room Woodbridge will be the first to offer this kind of interactive live gaming in Prince William County.

An escape room is a physical and interactive adventure game where players are locked in a room and have to use elements of the room to solve a series of puzzles and clues in order to escape within a set time limit. The games are physical versions of "escape the room" video games.

Co-Owners, Angela Curtis and Birgit Campana, have each lived and worked in PWC for over 20 years. "We are bringing fun to Prince William County. PWC is our home and a place we want to help continue to grow. It's a great place to live and play." says co-owner, Campana. "Excitement and adventure are right here in our neighborhood. Stay home and play in PWC." Escape rooms started gaining attention in the U.S. about two years ago as locations first appeared in large cities and quickly became wildly popular. Before that, they were all the rage overseas, and it doesn't appear their popularity will fade anytime soon.

Each room at Escape Room Woodbridge is themed differently, such as "Adventures in Wonderland", "Lights, Camera, Murder" and "Dr. Jones's Apprentice." Co-owner Curtis says they are ready to help coordinate corporate events and personal celebrations, as well as individual players. "We would love to help you plan your team building event or party."

The price for the Escape Room Woodbridge adventure is $28 per person for 60 minutes of puzzle and clue solving, and takes place Wednesdays – Sundays. Their motto is find the clue, solve the puzzle, play the game. For more information and convenient online scheduling visit them at http://www.escaperoomwoodbridgeva.com/.
Keeping Reading...
Updated 
Murder Investigation *SUSPECT IDENTIFIED and VICTIM NAME CORRECTION– Detectives from the Homicide Unit have identified the suspect as Juan Manuel POLANCO. The initial investigation revealed that the victim and the suspect were known to one another and were involved in a verbal altercation which escalated. During the encounter, the accused brandished a handgun and shot the victim in the upper body. Following the investigation, the accused was arrested. Please note the correction to the last name of the victim which was originally released. The victim's correct last name is noted in italics.

                Arrested on September 23:

                Juan Manuel POLANCO, 27, of 1301 D Street in Woodbridge

                Charged with 1st degree murder

                Court Date: November 21, 2016 | Bond: Held WITHOUT Bond
Identified:
The victim was identified as Francin Jose Solano CAMPO, 23, of Woodbridge
Updated
*CORRECTION Homicide | Wyndale Ct: Victim's correct name is Francin Jose Solano CAMPO, not Kempo as originally released.

— Prince William Co PD (@PWCPoliceDept) September 24, 2016
From Prince William police: 
Updated Homicide Investigation- On September 23 at 8:44PM, officers responded to the 3200 block of Wyndale Ct in Woodbridge (22192) to investigate a shooting. When officers arrived, they located a victim suffering from gunshot wounds to the upper body and attempted to render aid.

The victim was then transported to an area hospital where he later died as a result of his injuries. Currently detectives do not believe this is random and a suspect is in custody with charges pending. The investigation continues and additional information will be released once it is made available. This is Prince William County's 17th homicide of 2016.

* Identified: The victim was identified as Francin Solano Campo KEMPO, 23, of Woodbridge
*UPDATE Shooting | Wyndale Ct : PIO ons. 1 adult male confirmed dead. Additional information will be released when available. pic.twitter.com/1kOaKCktTv

— Prince William Co PD (@PWCPoliceDept) September 24, 2016
Shooting | Wyndale Ct in Woodbridge. 1 victim shot|being transported to hospital with life-threatening injuries. 1 suspect in custody. pic.twitter.com/2UXULJm2aY

— Prince William Co PD (@PWCPoliceDept) September 24, 2016
Keeping Reading...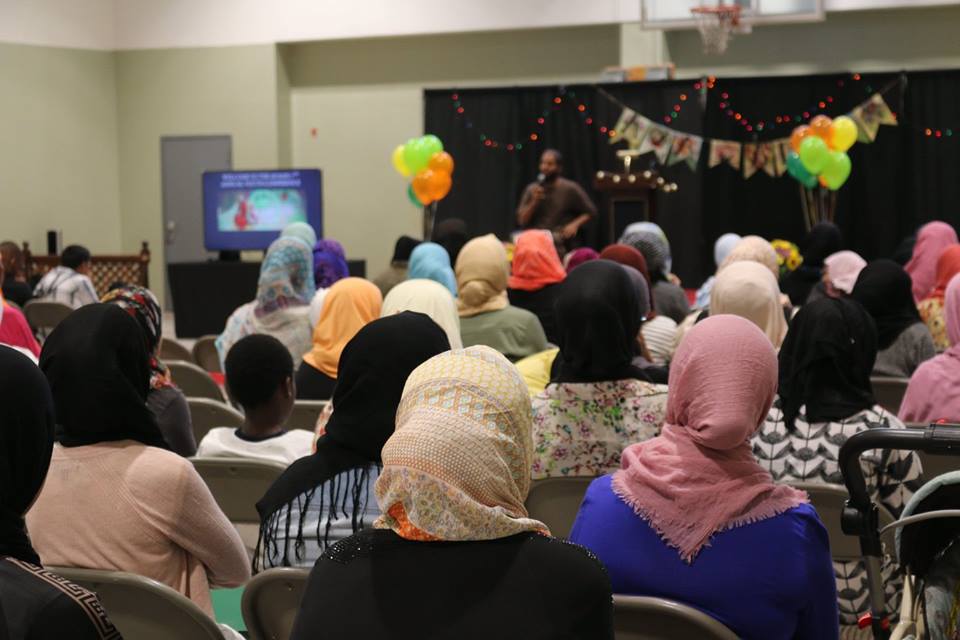 For the first time, the Prince William County Planning Commission will review plans for a mosque in Bristow.
The All Dulles Area Muslim Society proposes building the Gainesville Community Center, a 22,400 square foot building large enough to house 500 people inside its worship hall. The center would be located at Vint Hill Road and Schaffer Lane, just inside the Rural Crescent land conservation area.
The project would need a special use permit issued by the Board of Supervisors after the Planning Commission approves it. A planning commission hearing date has yet to be set, but one could be set soon following the submission of revised site plans in late August, said Steve Donohoe, with the county's planning office.
A previous set of plans for the site included a right turn lane, which would provide access to the property from Vint Hill Road to the center's parking lot, that was not up to standards set by the Virginia Department of Transportation. The applicant went back to the drawing board and came up with new plans that relocated the turn lane into another portion of the property, said Donohoe. 
The planning process for the mosque has taken more than two years, which is significantly longer than normal. The average special use permitting process takes about nine months to a year, added Donohoe. 
The public has been extensively involved, and the Muslim association went back to speak with residents, and that has prolonged the approval process. 
"In this case, when you elicit a response from the public in such a way this one has, [the applicant has] gone to the public, to the citizens, to work with them," said Donohoe. 
The Muslim association is expected to petition the Board of Supervisors for access to the county's sewer system. Although in the rural area, the site will already have easy access to the county's water system because the property sits in an "edge area" along the border of the Rural Crescent.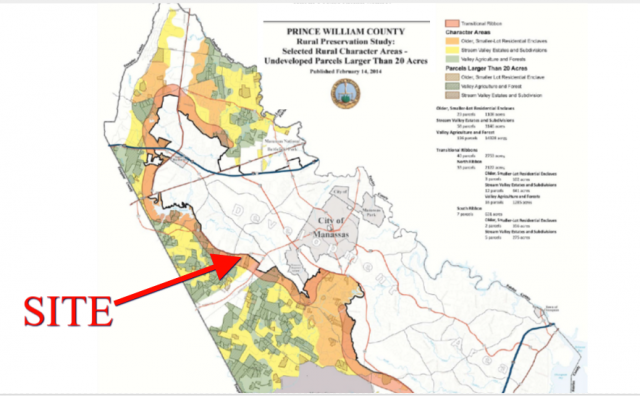 Keeping Reading...
From VDOT: 
Lane closures for milling and paving will occur nightly on portions of Featherstone Road and Blackburn Road from 9 p.m. to 5 a.m. Monday, Sept. 19 through Thursday, Sept. 22, and from 9 p.m. to 9 a.m. Friday, Sept. 23, according to the Virginia Department of Transportation.

Featherstone Road will be paved between Blackburn Road and the railroad crossing, and Blackburn Road will be paved between Featherstone Road and Wentwood Lane.

Motorists can expect delays and are advised to use alternate routes.

Some of this work will occur close to residential areas, with the potential for loud noise. VDOT appreciates residents' patience as we work to complete this needed work on busy roads at night.

Follow VDOT Northern Virginia on Twitter: @vadotnova
Keeping Reading...
From Delegate Rich Anderson (who is not running for re-election this year): 
With Election Day in only 47 days, and tomorrow (Friday, September 23) being the first day that you can vote Absentee In-Person, I'm providing you with information that will make your voting experience easier.  

If you need to register to vote, update your current voter registration, or can't make it to the polls on Election Day, please visit this website

The deadline to register to vote, or to update your current voter registration for this year's General Election, is October 17. 

 

If you are unable to make it to the polls on Election Day (Tuesday, November 8), you can vote Absentee In-Person or vote Absentee By Mail.

 

You will be able to vote Absentee In-Person in this year's general election beginning Friday, September 23.

 

There are easy ways to vote Absentee:

Apply online to receive a ballot by mail by clicking here.

Vote Absentee In-Person by visiting the Prince William County (PWC) Office of Elections or various satellite voting locations in PWC.

The PWC Office of Elections is at 9250 Lee Ave., Suite 1, Manassas, VA.

 

There are multiple reasons you can vote via Absentee ballot, which include:

Being away from home on business on Election Day

Being away from home on personal business or vacation on Election Day

Having an illness or disability that keeps you from the polls on Election Day

For the full list of reasons why you may be eligible to vote Absentee, a list of Absentee In-Person voting locations and hours, and much more information, please visit: 

http://elections.virginia.gov/casting-a-ballot/absentee-voting/index.html
Keeping Reading...
Submitted: 
The Prince William County Service Authority will begin performing important preventative maintenance on the sanitary sewer system in Montclair next week.

The Service Authority will be lining sewer mains off Vista Drive with work scheduled to be finished in three weeks.

The inner walls of the sewer mains are lined with Cured-In-Place-Pipe. The lining process is done in lieu of replacing the pipe itself, which is often a much more costly and inconvenient measure for both customers and the utility.

Once completed, the resin-like substance used in the CIPP process hardens and essentially becomes a new pipe inside a pipe. This protects the main from tree root intrusion and corrosion that occurs over long periods of time. CIPP also prevents groundwater infiltration during rain events, which helps reduce wastewater treatment costs.

"If there are any cracks or roots in the line, it will make the pipe structurally sound again," Inflow & Infiltration Department Supervisor James McCarroll said.

The average sewer pipe lasts about 40 years, while CIPP extends that lifespan to 90 years. Mains on Vista Drive are nearly 40 years old.

Each year, the Service Authority inspects more than a hundred miles of sewer line to see where CIPP might be implemented. From July 1, 2015 to June 30, 2016, the Service Authority lined nearly 50,000 feet of pipe.

"Once the CIPP is installed, our crews aren't returning to the same pipe every three to six months to cut out roots or remove grease," said Operations & Maintenance Director Don Pannell. "They're able to move on to other important preventive maintenance activities."
Keeping Reading...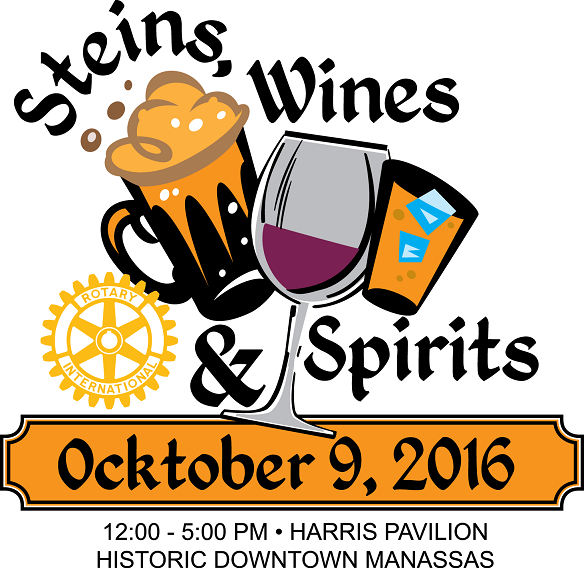 Submitted: 
The Rotary Club of Manassas will be hosting a unique festival in the heart of Historic Downtown Manassas. The Manassas Steins, Wines & Spirits Festival will be an opportunity to sample your choice in beverage while listening to live music at the Harris Pavilion on Sunday, October 9th from 12:00pm to 5:00pm.

You will enjoy sampling your favorite drinks from a variety of local craft breweries; wine from local wineries; and distilled spirits from local distilleries. The festival will feature great food from some of the best food vendors in Northern Virginia. Live bluegrass, jazz, and blues will fill the pavilion and surrounding streets as you enjoy time with friends. There is plenty of parking and the event is under cover, so it is rain or shine.

Proceeds from ticket sales will be used by the Rotary Club of Manassas for charitable contributions within our local community. Last year, the Club provided over $80,000 in support to locally based charities, and students. A partial listing of organizations supported by the Rotary Club of Manassas over the past 12 months include:
CASA
SERVE (part of NVSF)
Prosperity House
Salvation Army
Georgetown South WIC Program
Birmingham Green
Medical Missionaries
Boy Scouts local troop
Manassas City Police Association
Student Scholarships

Music lineup:
Noon – 1:30 pm Sweet Yonder (bluegrass)
1:45 – 3:15 pm Bruno Nasta (Jazz Violinist)
3:30 – 5:00 pm Anthony Swamp Dog Clark (Blues)

Food Vendors:
Tortoise & Hare
Black Fig Pizza
Fork'd by the Apple House

Our goal is to attract over 600 participants from all over northern Virginia to this exciting inaugural festival.

You can get your tickets today at www.Manassassteinswinesfestival.eventbrite.com
*Taster Pass: $30 in advance/$35 at the door
*Couples Pass: $50 (couples passes not available at the door)
*VIP Pass: $80 in advance/$90 at the door. VIP Pass includes: extra tastings, complimentary water, tented area with guaranteed seating, wine & food pairings.

WHEN: Sunday October 9th, 2016, Noon to 5:00pm
WHERE: Harris Pavilion, 9201 Center Street, Manassas, VA 20110
WHO: Contact Don Kline at 703-331-1284, info@klineengineered.com

Major Sponsors of the Festival:

Apple Federal Credit Union
East to West Embroidery & Design
Kline Engineering & Consulting, LLC
Planet Auto Wash
QMT Windchimes
Stone Center
Weber Rector Commercial Real Estate Services
Keeping Reading...