Top Stories
A found lottery ticket netted $250,000 for a Manassas man. According to the Virginia Lottery, Scott Murillo bought the Mega Keep Reading...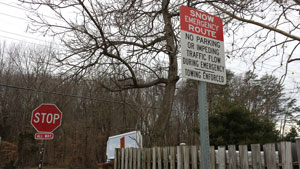 DUMFRIES, Va. – Some residents of Dumfries say they didn't have enough warning that their car would be towed during a recent snow storm.
Some cars parked along Old Triangle Road in the town's Williamstown and South Cove neighborhoods and were towed during last Monday's storm that brought measureable snow to the region. Old Triangle Road is a designated snow emergency route, and a town ordinance allows police to have cars parked along the route towed away when a snow emergency is declared.
There are six snow emergency signs posted along a stretch of Old Triangle Road between Graham Park Road and Dalhgren Place, where the street ends in a cul de sac in South Cove. Officials maintain the cars were towed legally.
Following the snowstorm, one resident of Dumfries' South Cove neighborhood told elected leaders he was unaware of a snow emergency had been put in place. He also said there aren't enough signs posted along Old Triangle Road to warn drivers they could be towed during a snow emergency.
Earlier this month, other residents said the town's public works crews did a poor job of plowing the streets altogether following another recent snowstorm.
"I was totally disgusted by the job of snow removal you tried to do in our town… [the plow driver] forgot to put the blade down and we had to do it all ourselves," said Dorothy Dye, who has lived in Williamstown for 34 years.
Most recently, a notification system on the town's website, as well as measures taken by Dumfries police, were utilized to let residents know not to park along Old Triangle Road, said Town Manger Daniel Taber.
Vice-Mayor Willie J. Toney said the town must give more warning to inform drivers not to park along the snow routes. He also wants to pass an ordinance to ensure those who were towed during the March 3 storm will not have to pay police-issued fines. There may be no recourse for charges levied by the private tow company used to haul the cars away.
"If someone is visiting you from out to state there is no way to know that is a snow route," said Toney.
Snow emergency route signs must be posted along routes no more than 1,500 feet apart, according to the town code.
Councilman Charles Brewer defended the job of town's snow plowmen and said many times plows must dodge cars illegally parked along snow emergency routes.
"In the past I know we have hit a couple cars, so there has to be a happy medium here," he said.
It will be up to the Town Council to waive the parking citations. Town officials maintain the cars were all towed legally.
PRINCE WILLIAM COUNTY, Va. – Police say three teenagers posted inappropriate images of girls onto the Instagram social network to Keep Reading...
Samantha: She is a spectacular young cat, about 3 yrs old spayed female tabby. She is a fabulous, friendly, young, Keep Reading...
Kingston: A playful and affectionate, 1 year old DSH tuxedo male who loves to curl up in your lap. He gets Keep Reading...
Dog found in south Stafford 1/16/14: Lab/Hound male mix. Very skinny, very scared. Found Keep Reading...
FOUND HOUND Found wandering on Deacon Road at Ficklen Road in Falmouth in Keep Reading...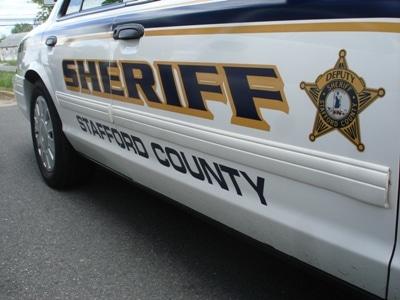 NORTH STAFFORD, Va. – A child was found barefoot and sitting by a creek in North Stafford. A man called 911 Keep Reading...
PRINCE WILLIAM COUNTY, Va. – Police say three teenagers posted inappropriate images of girls onto the Instagram social network to Keep Reading...
MANASSAS, Va. – Someone broke into Wireless Jungle in Manassas. Here's more in a Manassas police report: Breaking and Entering Keep Reading...
Updated Police in Prince William County have asked for your helping in finding an man who robbed a bank in Keep Reading...
Prince William County Schools Superintendent Steven Walts proposed adding three days to the end of the 2013-14 school year to make up for the 12 missed days of schools and the five 2-hour delays due to weather.
Officials took issue with how the Prince William County Public School System budgets its money. The County's Board of Supervisors, Keep Reading...
Chairman Corey Stewart says and says money to lower class sizes and increase teacher pay has to come from somewhere.
There was a surprise for a little girl in the fifth grade at Antietam Elementary School in Lake Ridge on Thursday. Keep Reading...
I am a supporter of  Prince William County Supervisor Pete Candland. I don't live in his district  of Gainesville and Keep Reading...
If you watched the BOCS on February 25, you may have seen the debate raging to set the advertised tax Keep Reading...
Mom on the Run: The Next Chapter I recognize my son's ringtone immediately. It cuts through any sound, any background, Keep Reading...
Last week I read this Police Report: Assault by Mob February 15th at 6:38PM, officers responded to Potomac Mills Mall Keep Reading...