Subscribe Now for Free!
Get
updates straight to your inbox.
The Latest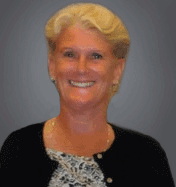 Good morning Prince William – Historic Manassas needs volunteers for their Celebrate America event on July 4th in Old Town Manassas. Duties include direct vendors from 11:30-3pm, escort characters around from 5:30-8:30pm, check-in contestants from 2:30-5:30pm and lastly VIP rooftop assistance from 4-10pm. Please email Erin at:erin@historicnabassasinc.org with your choice. Happy Birthday America!
· House of Mercy has just kicked off their Shoes for Kids Drive and need your help collecting new, trendy school shoes by July 22nd for their kids. The goal this year is 192 pairs of fun shoes to start the new school year. You can drop them off at the center located at: 8170 Flannery Court Manassas or check out their website for more info at: houseofmercyva.org.
· Discover Prince William Visitor's Center is looking for volunteers to work in their Occoquan Center Monday-Friday 9am-5pm. It's a fun, friendly job. Please call Tamika at (703) 491-4045 to learn more.
· The SERVE campus of Northern Virginia Family Service is in Urgent need of volunteers on Wednesday, June 28th, 2016 from 9AM-1PM and 1-4PM to help warehouse staff take a complete inventory of food and supplies in our 8,000 square foot warehouse. Up to 15 volunteers are needed each shift. Volunteers must be at least 16 years old and should be prepared to do moderate lifting. This is a great one-time opportunity which will help the agency to improve its food assistance program to the 650+ households who visit each month for help! Volunteers can feel good knowing they are helping us to make sure fresh food is given to families. Volunteers will also help us identify urgent food needs for clients. Please click here to sign up: http://signup.com/go/TMXRPOP or contact Navara Cannon at ncannon@nvfs.org
· You don't want to miss this! Join in the fun with Super Hero Bunco Game Night on Friday June 30th, 5:30-9pm at the Wellington Community Center. Sure to be a blast to support all the great programs at Project Mend A House. Please call Liz at (571) 264-9228 to reserve your tickets. (more…)
Keeping Reading...
From a press release:
If Regina Wilner had only known that Virginia Lottery ticket she'd tossed in her purse was worth $250,000, she might have scratched it sooner. Instead, the Dumfries woman went about her business all day, leading to a big surprise that evening.

When she finally scratched the $250,000 Double Play ticket, she didn't trust her eyes.

"I didn't think I'd won," she said. "I asked my brother, 'Am I seeing what I think I'm seeing?'"

She'd become the second player to win the top prize in $250,000 Double Play (game #1765), which means two top prizes remain unclaimed in this game. The game features prizes ranging from $5 up to $250,000.

Ms. Wilner, who works as a waitress, said she has no immediate plans for her winnings except to pay bills and save the rest.

The odds of winning the top prize in this game are 1 in 1,040,400. The odds of winning any prize in $250,000 Double Play are 1 in 4.32.
Keeping Reading...