Top Stories
Slower growth would give schools time to catch up, panel says This past weekend, the Virginia Leadership Institute hosted Keep Reading...
Crime
Victim hit while outside car A man was struck by a car and dragged on Wednesday. Police said the Keep Reading...
More Crime »
Traffic & Transit
Power lines fell about lunch time A portion of Horner Road was closed today in Woodbridge this afternoon. Power Keep Reading...
More Traffic & Transit »
Lifestyle
The American Kidney Fund will honor Meshia Adams, of Woodbridge, as the "Hero of Hope" at its sixth annual gala, The Hope Affair, on Oct. 22, 2014, in Washington, D.C.
More Lifestyle »
Voices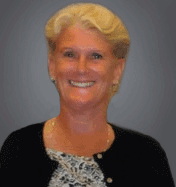 Prince William Little Theatre production starts Oct. 26 ·         Cheers to the Columbus Grill – come enjoy the Annual Keep Reading...
More Voices »