News

Popular Leesylvania State Park turns away visitors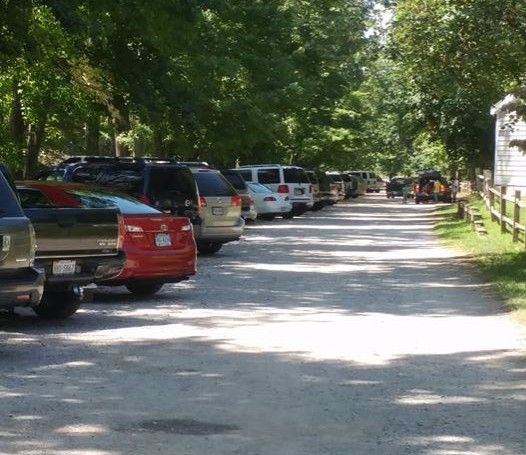 WOODBRIDGE — Vistors count on Leesylvania State Park to provide hiking trails, picnic tables, a bit of history, and expansive views of the Potomac River.
This summer, however, some would-be park guests have been turned away at the gate. Park officials said there's just no more room for them.
Leesylvania State Park has been temporarily closed six times this summer due to capacity issues. There are 600 parking spaces in the park, and when all 600 are full, Chief Ranger Karen Lambey closes the entrance gate.
When more parking spaces open up, the gate is reopened to more visitors.
"People like to visit us, and when were closed it really does impact the quality of the visit," said Lambey.
The park is popular on weekends when families come to the riverside to grill out for family reunions, put boats in the water, fish, hike, or take in the park's sights and sounds. The majority of them live in the 22191 zip code in Woodbridge, in fast-growing Prince William County.
It can be even more difficult for friends and family members who are scheduled to meet their loved ones in the park.
"The park closures can impact those people even more because they're family members are already in the park, and they can't get to them." said Lambey.
The park's attendance continues to soar. Last year, the park welcomed over 600,000 visitors, about 20,o00 more than in 2015. If every one of those visitors to the park in 2016 paid for admission, Leesylvania would generate an average of $3.6 million a year for state coffers.
Most of the park's success is attributed to being next to a dense, growing suburb along the Potomac River in Woodbridge, and to word of mouth advertising. Each summer, the park hosts the "Music at the Marina" series that features live music on Saturday nights, and it regularly draws a crowd.
Lambey said the temporary closures show the importance of state parks in the region. Leesylvania sits across the river from Mason Neck State Park in Fairfax County, and near the Featherstone and Occoquan Bay National Wildlife Refuges in Woodbridge.
Efforts are underway to build the first phase of the much-anticipated Widewater State Park on the Potomac River in Stafford County. When completed, this riverside destination will offer more amenities than Leesylvania State Park.
Virginia Department of Conservation and Recreation sent Potomac Local a statement on the progress at Widewater:
Construction is underway on Widewater State Park as part of the first phase of development. This construction is expected to be finished in the first half of 2018 and includes public water access on both the Potomac River and Aquia Creek for fishing, picnicking, playgrounds, trails and a car-top launch suitable for canoes, kayaks, and paddleboards.

A visitor center on the Aquia Creek side is included in this phase of development, as is a small primitive campground for guests arriving by canoe or kayak on the Potomac River.

There are currently no public restrooms or parking facilities at Widewater State Park, which makes access to pedestrian areas difficult. Visitors are advised to avoid using any privately owned roads along the peninsula because doing so may be construed as trespassing by property owners.

Construction areas are strictly off limits for visitor safety.

Pedestrians are welcome during daylight hours for hiking or shoreline fishing along the northern sections of the park outside of construction areas. We ask that guests "pack in, pack out," meaning they bring out everything they bring in and leave no trash behind.
Send news and photos to Potomac Local
Subscribe Now for Free!
Get
updates straight to your inbox.
A word from our sponsors...