News

Former Redskins star Randle El speaks about fatherhood at Waterworks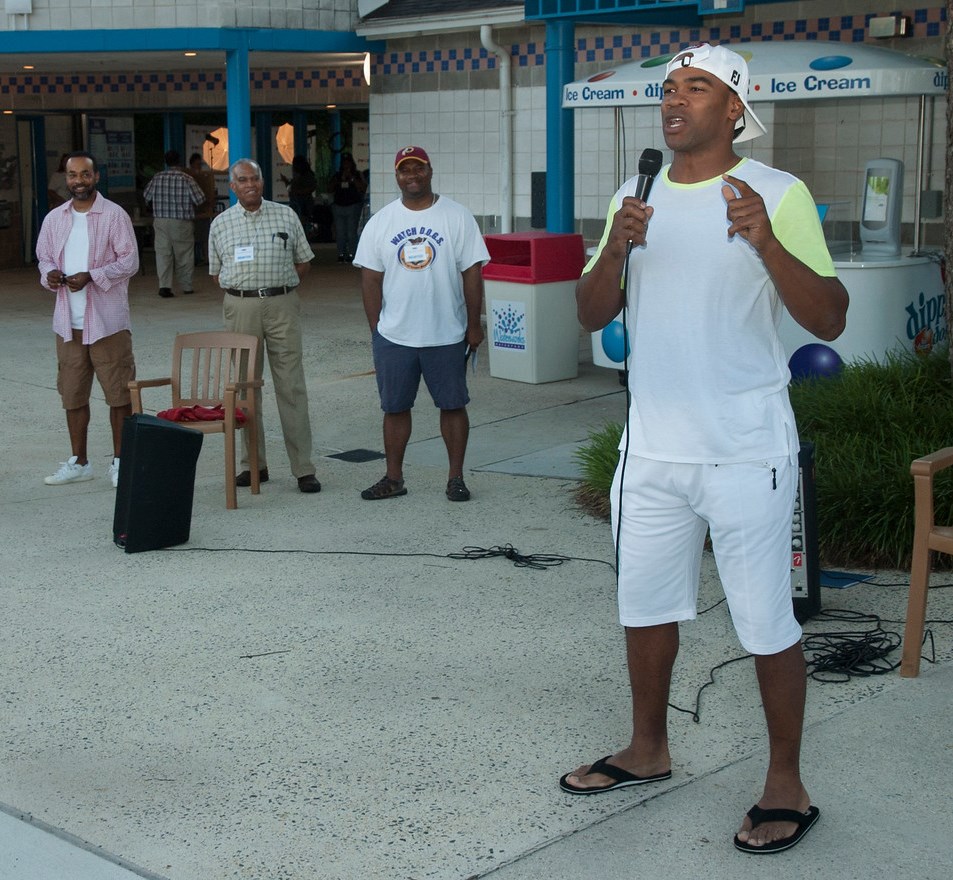 From a press release:
Former star football player for the Washington Redskins, Antwaan Randle El, spoke to a group of local fathers and their kids at the Prince William County Fatherhood Initiative's 'Dad's Play Day' event last Saturday. Randle El was the special guest for the third annual event at Leitch Waterworks Park in Dale City.

Antwaan Randle Ed played in the National Football League for nine years for the Redskins and also the Pittsburgh Steelers as a wide receiver and kick returner. He is the father of six children, and owns a nonprofit, called The EL Foundation, that does leadership development. At 'Dad's Play Day,' Randle El encouraged the fathers to prioritize their responsibility as father above their careers and hobbies. He also encouraged the fathers to be sure to spend quality time with their kids as much as possible.

The Prince William County Fatherhood Initiative is also looking for volunteer leaders to help the Initiative grow and serve more fathers and children across the County. The Initiative's mission is to empower fathers to do what is in the best interest of their children. When fathers are involved in the lives of their children, especially their education, kids learn more, have better self-esteem, perform better in school, and exhibit healthier behavior, according to proven research.

The Initiative is led by an all-volunteer Steering Committee made up of eight to fifteen social service professionals and community partners. The Steering Committee meets on the first Monday morning of every month at the Ferlazzo Building in Woodbridge.

Throughout the year, the Initiative facilitates several 10-week long support groups for fathers who want to explore the challenges of fatherhood, and become better parents. The groups meet in Woodbridge or Manassas on weekday evenings. The Initiative, which was originally launched in 2012, also hosts three events throughout the year – the annual "Dad's Play Day" event to celebrate Father's Day, a "Daddy-Daughter Dance" to celebrate Valentine's Day, and a Fatherhood Symposium in the Fall.

Men or women who are passionate about serving the community by helping more fathers connect with their children should apply. Interested individuals should email DLMartin@pwcgov.org or call 703-792-5523. Help is needed specifically in the areas of Event-Planning, Community Engagement, Charitable Partnerships, Faith-Based Outreach, Communications, and Legal Expertise. Learn more about the Prince William County Fatherhood Initiative by visiting www.pwcgov.org/fatherhood
Send news and photos to Potomac Local
Subscribe Now for Free!
Get
updates straight to your inbox.
A word from our sponsors...