News

Mason-Dixon broke the 'kiss of death' restaurant curse in Fredericksburg. Can it repeat it in Stafford?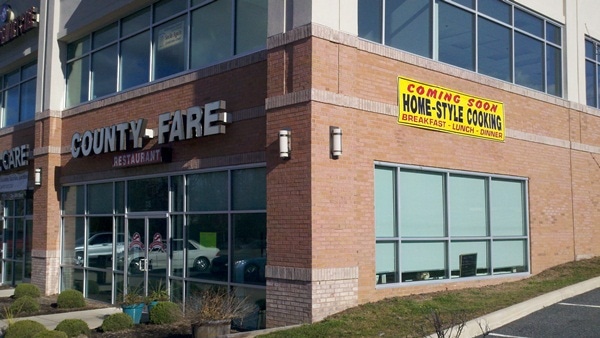 The restaurant space at 11 Hope Road in Stafford has seen many restauranteurs come and go.
We started reporting on the space in 2011 when it was known as County Fare, a small mom and pop diner opened by a retired Marine who wanted to give Stafford locals a taste of some of the cuisine he had in the corps.
As the restaurant struggled for business, the Food Network dispatched a camera crew for a show called "Restaurant Impossible." The space received a makeover to include a new lunch counter and new menu items.
Afterward, business remained slow and County Fare closed.
After changing hands at least one other time, most recently, the space was home to Jackie's Bistro and Bar. It closed, too.
Now, the owners of the popular Mason-Dixon Cafe in Fredericksburg plan to open a second location in what has become a revolving door of restaurants to enter the space. They think they can break the curse.
From Mason-Dixon Cafe Owner Kelly Hunt:
"Here's some info about the new location.

-It is located at 11 Hope Rd on the corner of Rt. 1, across from the courthouse. It is the old Jackie's Bistro.

-We hope to be open early fall.

-We will have the same menu, possibly with a couple of different menu items added.

-We will post updates on Facebook, Instagram and Twitter

-It should not affect our downtown location.

-Our downtown location was also "cursed." We were warned about it being the "kiss of death." I think we broke that curse. The same could be said for our first location in the Bowman Center. We outgrew that in a year.

The Stafford location is perfect. There is so much growth happening there an thousands of people who live and work in that area with only a couple of choices of where to eat. Stafford is highly lacking in the breakfast department as well.

All you need is good food at a good price with good service. I feel confident that we will break the "curse" there as well."
Send news and photos to Potomac Local
Subscribe Now for Free!
Get
updates straight to your inbox.
A word from our sponsors...