News

Takedown: Woodbridge power lines will be buried along Route 1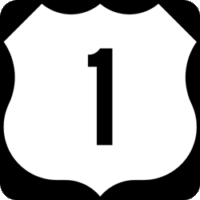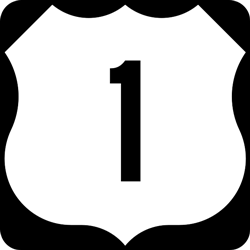 Power lines will be buried along Route 1 in the northern section of Woodbridge as planned.
An effort mounted by Gainesville District Supervisor Peter Candland, and seconded by newly elected Brentsville District Supervisor Jeanine Lawson, to defund the $12 million project to bury power lines on a 1.5 mile stretch of Route 1 failed to pass the Prince William County Board of Supervisors on Tuesday.
Candland and Lawson were the only Supervisors on the Board willing to reverse a December 2013 decision to fund the project that will coincide with a project to widen that stretch of road from four to six lanes between Mary's and Annapolis ways.
Supervisors like Marty Nohe, of the Coles District, and Michael May, of the Occoquan District voted today in favor of funding the project but had originally voted against it the first time around.
"Voting against these improvements in Woodbridge is tantamount to saying we're not going to make these types of improvements in Yorkshire," said Nohe.
While no plans are on the books to bury streetside power lines in Yorkshire, Nohe drew similarities between that neighborhood and Woodbridge.
For nearly two hours Candland contended that defunding the power line project was the right move, and said that funding could be better spent on adding additional classrooms to crowded schools, purchasing new buses for the Potomac and Rappahannock Transportation Commission, expand the county's jail, or build six new miles of sidewalks in neighborhoods known for their incomplete pedestrian pathways, or "sidewalks to nowhere."
"When you come up here and this Board says 'we just don't' have the money,' weigh that on the burial of the power lines," said Candland.
Woodbridge Supervisor Frank Principi mounted a full-court press, mounting an email campaign designed to get constituents to the Board meeting to speak in favor of burying the lines. It worked.
"There's nothing wrong with making an area attractive to visitors and residents," said one resident who spoke. "We've made other areas of our county more inviting, and now were looking to do the same at our front door."
Officials have called the stretch of Route 1 a southern gateway to the county from Fairfax. Power lines and long-blighted areas are the first images drivers see of the area.
"This is not a beautification project… it is a revitalization of an area that desperately need it… its foundation, not a revitalization," spoke one resident. "We're not talking about Route 1… we're talking about the surrounding area that people call "Hoodbridge" and they call it "Hoodbridge" because its dangerous and they're afraid to go there."
Organizations like the Prince William Chamber of Commerce and LOCCA also spoke in favor of burying the lines.
"The opportunity for this revitalization project won't happen again in the lifetimes of anyone in this room" said Betty Dean, representing the chamber of commerce.
Candland's said the Board didn't debate the $12 million expenditure when it was approved in December 2013, and added residents had little if any chance to weight in. Conversely, Prince William residents approved a $12 million bond to build two new libraries after a series of public hearings and comment. Work on those libraries began in earnest last year.
After deciding earlier this month to couple her budget committee with Candland's to work on the upcoming 2016 budget, Lawson, who wasn't on the Board in December 2013 when the power line burial was first approved, strengthened her ties with Candland on today's vote.
"I hear your comments that the power lines need to be buried, but I'm not convinced that spending $12 million is the way to get there," said Lawson.
Send news and photos to Potomac Local
Subscribe Now for Free!
Get
updates straight to your inbox.
A word from our sponsors...