News

Call to Action: Save the Shore Clean Up Planned at Leesylvania State Park in Woodbridge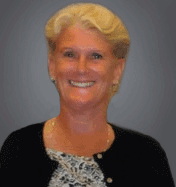 · Good morning  – Cheers to starting back in school- I can hear moms and dads from across the county smiling! The Neighborhood Tutoring program in Dumfries is gearing up for the new semester and looking for volunteers to work with the kids and sustaining the administration of the program. Please call Duane at (703) 743-1974 to learn more.
· RSVP needs a substitute driver for a lady in Bristow who starts her chemo at Georgetown Hospital later this month. She has a couple of friends already lined up so this would only be every once in a while. This presents the perfect opportunity for a good deed and a couple of hours of shopping in Georgetown. Please call Coleen at (571) 292-5305 to learn more
· Come support the Alzheimer's Association on Tuesday September 4th and 5th at the Ruby Tuesday on Liberia Avenue in Manassas. Enjoy lunch or dinner and they will contribute 20% of your tab to fight this scary disease. It's a win-win all the way!
· Literacy Volunteers of America are gearing up for their next volunteer tutor training on September 20th and October 4th. Come share your enthusiasm with another adult to help them with their literacy skills. The training will give you all the skills needed to be successful. Please call (703) 670-5702 to learn more.
· Come join in the Save the Shore clean up at Leesylvania State park in Woodbridge on Saturday September 13th from 11am-2pm. Volunteers are welcome to bring back any driftwood they find back to visitor center for a free painting workshop. There will be lots of ways to decorate your driftwood to celebrate our day of remembrance. This promises to be great fun.
· SERVE has an urgent need for volunteers to help in the food pantry on weekdays. Volunteers age 16 and over are welcome. This busy place needs help stocking shelves, packing food for families and especially drivers to travel to local grocery stores in an agency vehicle to pick up food donations. You must be 21yrs old, have a good driving record and sign a driver's agreement. Some of the boxes may weigh up to 50 pounds. Thousands of families benefit from this program every week. Please email Jan to learn more at: jhawkins@nvfs.org
· Capital Caring needs a volunteer to visit a lady who received her degree in art at age 70. Come share your love of art with another. Please call Rachel at (703) 957-1785 to learn more.
· Prince William Alumnae Chapter Delta Sigma Theta Society invites you to their Business Building Workshops on Saturday September 20th from 9am-4pm at the NOVA Woodbridge Campus. Topics include Business building basics, home based business, franchising, contracts and marketing strategies. Please visit: dstbusinessbuildingworkshop.eventbrite.com to register.
· The Prince William Conservation Alliance needs volunteers on Saturday September 27th at 9am to plant trees at the K9 Gunner Dog Park. They will have about 50 trees and shrubs plus more than 100 wildflowers to plant along Minnieville Road to improve the buffer. Its promises to be the perfect get your hands dirty activity. Bring a shovel and a smile and lunch is provided. Please call (703) 490-5200 for more info and to register for this event.
· ACTS in Dumfries is looking for good volunteer listeners to help out with their crisis intervention hotline. This wonderful service has been around for a long time and extremely beneficial to so many individuals. You will receive a super training to give you all the skills needed. The trainings are September 20th, 27th and October 4th. Please call (703) 221-1144 for more info. This is another wow job. Secondly, please mark your calendars for Saturday October 18th for the Annual 5K I Walk to benefit services to the homeless. This year's event is at Pfitzner Stadium at 10am. Gather your friends and family for the perfect way to spend a beautiful fall day. Please visit their website: iwalkforacts.com for all the particulars.
· Mark your calendar for October 18th to join in the House of Mercy's Campaign to End Hunger. Volunteers are needed all day at the Manassas Park Community center to pack meals being given to families in Kentucky's Appalachian region. Volunteers are also asked to sponsor their activity by donation $35 for each 2 hours shift as a way to underwrite this fabulous program. Please call Ann at (703) 659-1636 to learn more about this event.
· If you are looking for other opportunities, please don't forget to call my wonderful team at Volunteer Prince William. Coleen can help you with the Retired and Senior Volunteer (RSVP) opportunities at (703) 369-5292 ext. 207, Shelley can help with any individual or group project and send you weekly updates if you'd like. Shelley is at (703) 369-5292 ext. 201, and Bonnie can help you with opportunities available in Disaster Preparedness at (703) 369-5292 ext. 202. Please visit our newly re-vamped website at www.volunteerprincewilliam.org. Thanks so much for all you do in our community.
Send news and photos to Potomac Local
Subscribe Now for Free!
Get
updates straight to your inbox.
A word from our sponsors...