News

Update: Landfill Reopens, Explosion Appears to be Accidental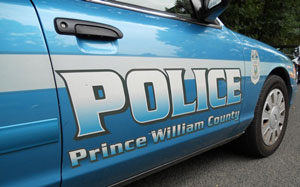 UPDATE 2 p.m.
The Prince William landfill has reopened to customers.
Here's the latest in a press release:
The Prince William County Landfill is now open. The Household Hazardous Waste and Electronics Collection site, however will remain closed until Saturday at 10 a.m.
The landfill was temporarily closed due to a reaction between pool chemicals and water in a large drum. The reaction, which created gas and spillage is complete and the site is being monitored.
The landfill has been deemed safe to resume activities by Prince William County Haz-Mat and police.
UPDATE 1 p.m.
The Prince William landfill issued this statement following today's explosion of swimming pool chemicals:
The Prince William County Landfill is temporarily closed.
Due to a spill at the Household Hazardous Waste Collection site the landfill is closed until further notice. Although trained staff and the collection contractor are on site, the police have shut down the entrance and the Haz Mat Team from Fire and Rescue is responding. At this time, it not known if the facility will reopen today.
Please call 703-792-4670 or visit www.pwcgov.org/trashandrecycling for reopening schedule.
UPDATE 12:30 p.m.

Chemicals disposed of at the Prince William County Sanitary Landfill exploded today.
Fire and rescue crews and police were called to the landfill at 14811 Dumfries Road about noon after swimming pool chemicals stored in a 55 gallon drum, and disposed of at the landfill's household chemicals dumping station, had exploded.
No injuries were reported and the entrance of the landfill was closed for a brief time but was later reopened to traffic and trucks hauling trash into the facility. The explosion does appear to be unintentional, according to initial reports.
The FBI called investigators to find out more information about who brought the chemicals to the landfill in the event the explosion turned out not to be an accident, according to initial reports.
NOON

PRINCE WILLIAM COUNTY, Va. — The Prince William County Sanitary Landfill is shut down at this hour after a reported explosion.
Police have closed the entrance  to the county landfill, according to initial information. The landfill is located on Va. 234, a four-lane thoroughfare links Dumfries at Interstate 95 and Manassas and I-66.
The explosion was reported as calcium hypochlorite which is used as a bleaching agent, according to initial reports. Police have not confirmed the report and are headed to the scene.
More as we have it.
Send news and photos to Potomac Local
Subscribe Now for Free!
Get
updates straight to your inbox.
A word from our sponsors...